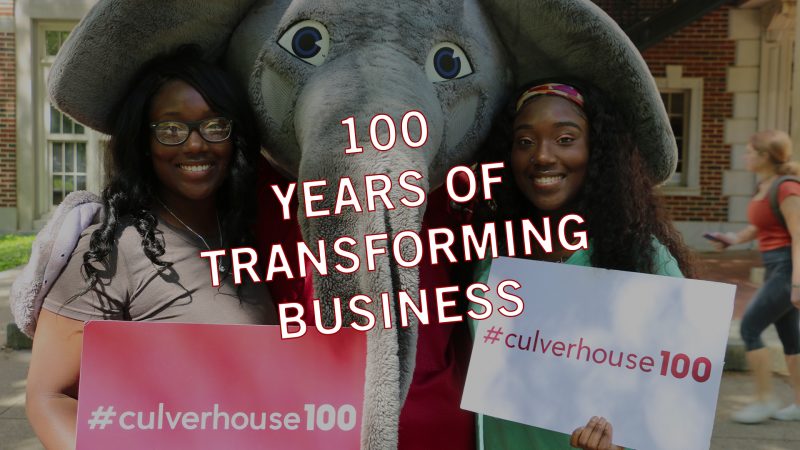 Celebrating the Season and Our Centennial
Throughout 2019, the Culverhouse College of Business at The University of Alabama celebrated its centennial with a series of events that brought together our friends to not only share memories of the past, but also showcase grand plans for the future.
Those plans include the forthcoming Hewson Hall, which thanks to the support of our alumni, friends, faculty, staff and students, is now out to bid, with the site undergoing construction preparations.
Some other highlights over the past year:
---
Now at the end of our centennial year and in the midst of the holiday season, we express a deep sense of gratitude to all those who helped us fulfill our mission. We recognize our faculty and staff whose work ensures we are able to  provide a top-tier business education, our alumni and friends who generously give to support our students and programs, and our outreach and research centers that make a true difference in the community.
Thank you and Happy Holidays.