In pursuit of our mission, vision, and values, the Culverhouse College of Business is dedicated to the aggressive pursuit of ethics and ethics education that complements the rigorous technical training in our undergraduate and graduate programs. Our focus on ethics is consistent with the university's Code of Academic Conduct. We take ethics and character seriously!
The College's Ethics Advisory Committee (EAC)
The College's Ethics Advisory Committee (EAC) helps to develop and oversee the college's ethics program. The EAC works with the Dean, faculty, staff, students, and university's Center for Ethics and Social Responsibility to implement existing ethics initiatives and seek innovative, proactive methods for promoting ethics and character development. Members of the 2017-2018 EAC include:
F. Todd DeZoort, Ph.D (Committee Chair); Durr-Fillauer Chair in Business Ethics & Professor of Accounting
William E. Jackson III, Ph.D; Smith Foundation Chair of Business Integrity & Professor of Management
Bob Brooks, Professor of Finance
Yuanyuan Chen, Assistant Professor
James King, Minnie Caddell Miles-Frank A. Rose Memorial Endowed C&BA Professorship of Leadership
Robert W. McLeod, Ph.D; John S. Bickley Faculty Fellow in Insurance and Finance
Troy Pollard, Assistant Professor of Accounting
Nancy Sirianni, Jones Endowed Chair of Services Marketing
Kay Palan, Ph.D.; Ex Officio Member and Dean of the Culverhouse College of Business
Peter Do; Chief Justice, Academic Honor Council, Culverhouse College of Business
The J. Craig Smith Business Ethics Lecture
The J. Craig Smith Business Ethics Lecture Series brings in select accomplished speakers with unique, personal perspectives on the ethical challenges inherent in business. Previous speakers include Alton Sizemore, Bill Battle, Cynthia Cooper, Walt Pavlo, Alice Martin, John Allison, and Drayton Nabers.  We are very pleased to announce our upcoming 2019 lecturer is Anthony Menendez.
2019 J. Craig Smith Business Ethics Lecture
Anthony Menendez
Monday, April 22nd, 7pm
Alston30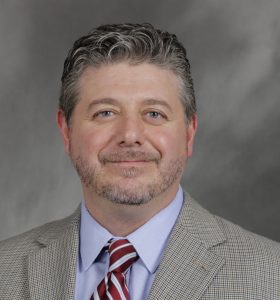 Best known as the "Accountant Who Beat Halliburton," Anthony Menendez is widely recognized for his decade-long legal battle with Halliburton as a corporate whistleblower who discovered financial reporting fraud within the company. For his extraordinary efforts to do what is right in the face of great adversity, Menendez has been honored with the Association of Certified Fraud Examiner's Sentinel Award "for choosing truth over self" and with the American Accounting Association's Accounting Exemplar Award "for his notable contributions to professionalism and ethics".
The J. Craig Smith Integrity Award
The J. Craig Smith Integrity Award recognizes outstanding students in the college who consistently exemplify the values of integrity and compassion that J. Craig Smith built in his business career and personal life. The students receiving this annual award exhibit strong character, clear signs of progressive ethical thinking, and a commitment to advancing the quality of life in the wider community, especially for those less fortunate. Past winners include:
2018-2019: TBA Soon!
2017-2018: Lauren Beers, Whitney Cravens, Becca Gary, Jaiden Gonzalez
2016-2017: McKenzie Gravitt, Caroline Morrison, Paige Sims, Emily Zapinski
2015-2016: Kaitlyn Haefer, Grace Hudgins, Polly Rickets, Shirin Torabinejad
2014-2015: Sarah Kim, Nathan Miklovic, Kendall Roden, Abby Snyder
2013-2013: Hayley Ginn, David Hose, Erika McCalpine, John Pounders
Personal Code of Ethics
The College has a Personal Code of Ethics (PCE) program that requires all students to consider and communicate their personal assortment of virtues, vices, and ethical priorities as they develop personally and professionally. The PCE is a critical part of the Ethics Program because it provides a formal opportunity for all students to develop personal standards of conduct that they can apply both in and out of class.