Experience Culverhouse
Watch a video tour of the Culverhouse College of Business above. 
Set on the west edge of the scenic Quad of The University of Alabama, Culverhouse and Manderson are composed of three buildings: Bidgood Hall, Mary Hewell Alston Hall, and the Angelo Bruno Business Library/Sloan Y. Bashinsky Sr. Computer Center. Hewson Hall is set to soon begin construction to usher in the next era at Culverhouse.
Business majors have access to all University of Alabama facilities including food halls, libraries, labs and athletic facilities. The University of Alabama occupies a charming location centralized in downtown Tuscaloosa, Ala., a city recognized by Fortune Small Business as one of the "50 Best Places to Launch a Small Business in the South" and the "Most Livable City in America" by the U.S. Conference of Mayors. In addition, America's Promise Alliance ranked Tuscaloosa as providing one of the "100 Best Communities for Young People" in the United States.
Take a Tour
Due to the ongoing coronavirus pandemic, in-person tours are not being conducted at this time. However, RSVP for future tours below:
Our Buildings
Bidgood Hall
Bidgood Hall, the main classroom building, has been renovated and expanded, and now has a state-of-the-art learning environment with high-speed Web access, Wi-Fi, multimedia classrooms and more. It also includes a student lounge, coffee shop and sandwich shop for between class pick-me-ups. It is also the home of the Asa H. Bean Student Services office.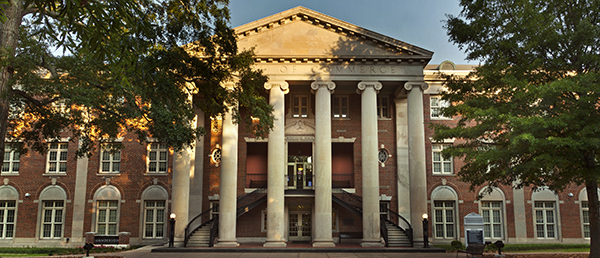 Mary Hewell Alston Hall
Mary Hewell Alston Hall has several large classrooms on the lower level, faculty and staff offices on three floors, and the alumni and corporate relations office and Dean's office on the fourth floor.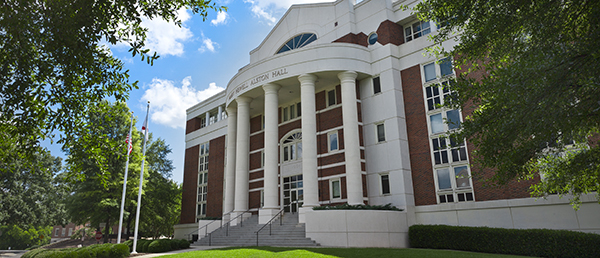 Angelo Bruno Business Library
The Angelo Bruno Business Library has a wide variety of online computer databases and more than 180,000 volumes, including periodicals. The library is named in honor of the late Angelo Bruno, chairman of the board of the Bruno's supermarket empire. The library serves more than 300,000 people a year and has received national acclaim.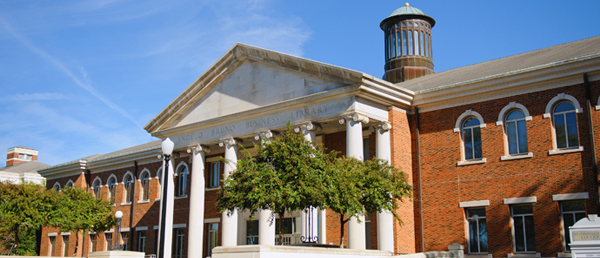 The Bruno Library maintains its own website here.
Sloan Y. Bashinsky Sr. Computer Center
The Sloan Y. Bashinsky Sr. Computer Center occupies the lower part of the Bruno/Bashinsky building and is truly state-of-the-art. It includes an electronic library instruction classroom, several computer classrooms and houses the College Technology Group. Mr. Bashinsky, an Alabama native, was chief executive officer and chairman of the board of Golden Enterprises.