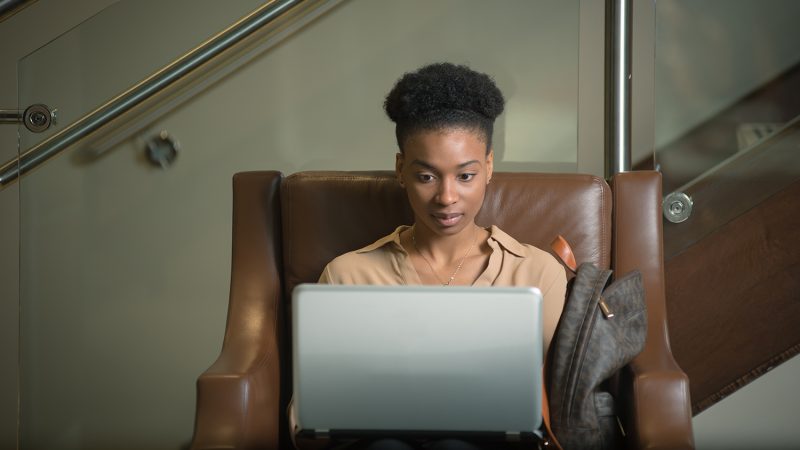 UA Online Business Master's No. 10 in US, No. 1 in SEC
The Manderson Graduate School of Business at The University of Alabama is proud to announce that its online master's programs are among the very best in the country, according to U.S. News & World Report. The publication ranked Manderson's offerings as No. 10 in the country and No. 1 among schools in the Southeastern Conference in its annual ranking report.
"It's an incredible honor for our online master's programs to earn this spot after many years of steadily rising in the ranks," said Sharif Melouk, Associate Dean of Manderson. "This is the result of a lot of hard work on the part of our faculty, staff, and students, all of whom have played an integral role in helping us become the best online business program in the region."
Manderson's offerings in Operations Management, Management (global), and the Marketing Analytics specialization were assessed together for U.S. News & World Report's 2019 list of Best Online Graduate Programs (non-MBA). 156 schools were included in the 2019 rankings.
Factors that the publication used to decide rankings for 2019 include opportunities for students to engage with instructors and other students, coursework, faculty and program reputation, and students' access to technology and support services. InU.S. News & World Report's rankings factors, Manderson ranked No. 4 in Engagement and No. 7 in Student Excellence.
The Manderson Graduate School of Business has 142 online or distance learning students, an alumni base of over 5,000 people, and is part of the Culverhouse College of Business. Culverhouse itself is one of the largest college's on UA's campus with a student body of nearly 9,000 students and 50,000 alumni.
Culverhouse Dean Kay M. Palan said that, "This fantastic ranking doesn't paint a complete picture of the quality of our academics and what we have to offer."
"Whether they are enrolled in an online program or are on campus here in Tuscaloosa, our students are part of an inclusive community that prizes personal as well as professional development opportunities that prepare them to become business leaders."
Manderson's online business programs also offer a tremendous value: the cost per credit hour of $394 is among the least expensive anywhere.
In addition to its online offerings, Manderson is also home to an acclaimed on-campus MBA, an Executive MBA program, and other specialized master's business degrees such as the all-new Master's of Business Analytics.
Jan Jones, who directs non-MBA programs at Manderson, sees first-hand how Manderson's strengths are a major recruiting draw.
"Our students are driven to excel and they find a home in Manderson, that's to be sure. However, they're also looking for a premium business education at the right price, which is one of the factors that makes us one of the most attractive options out there."
Interested in Joining Manderson?
For more info contact Jan Jones, Director of Specialized Master's Programs at Manderson, at jjones@culverhouse.ua.edu or 205-348-6517.
Apply today at manderson.culverhouse.ua.edu.