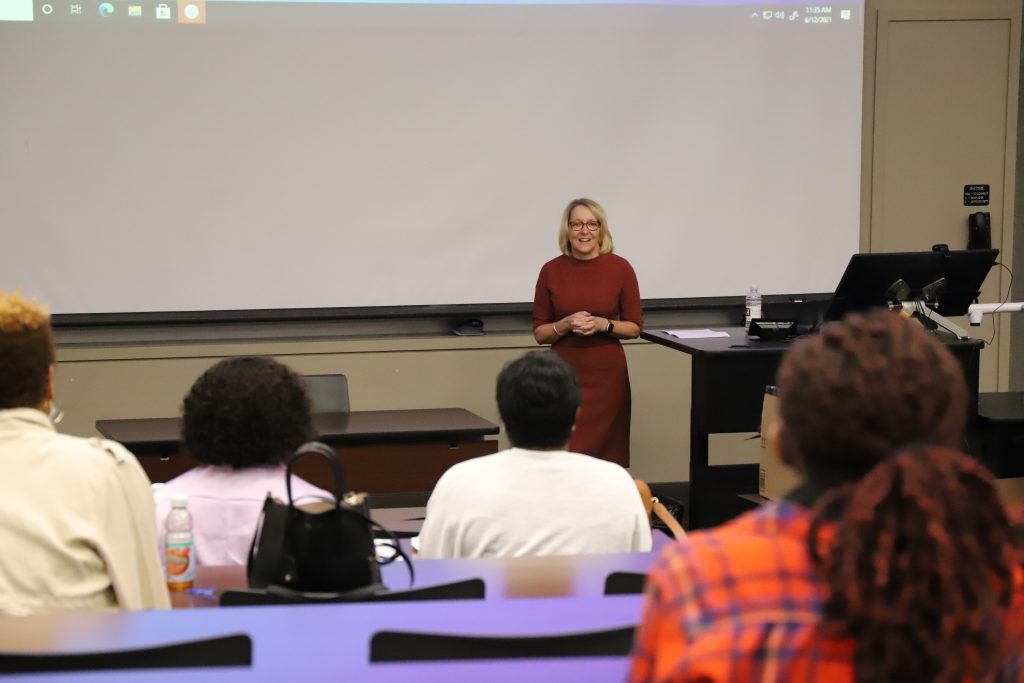 The Culverhouse Diversity in Business Bridge Program, made possible by a generous gift from Protective Life Corporation, is an initiative to help  students from underrepresented populations in Alabama find their potential path to a business college experience.
Earlier this month, the program welcomed its first cohort, with a Saturday orientation session on The University of Alabama campus and virtual sessions during the following week.
"We were extraordinarily pleased by how student participants and their parents of the first-ever orientation of our Diversity in Business Bridge Program engaged with the subject matter during orientation," said Marcus Cotton, who oversees the program as the College's director of diversity, equity, and inclusion initiatives.
He added, "Not only that, but throughout the entire week, they asked thought-provoking questions and demonstrated a real interest in becoming a part of Culverhouse. We hope that their path continues to our college once they graduate from high school."
Executives from Protective Life Corporation also generously took the time to meet with orientation attendees. Wendy Evesque, executive vice president and chief human resources officer, and David Germany, vice president and assistant treasurer, outlined their unique paths to the company and offered insights into success in a corporate environment.
Diversity in Business Bridge Program participants who decide to attend The University of Alabama will be invited back for a second summer that will focus on helping them with the transition to college – and getting a strong start. And for those students who study business at Culverhouse, scholarships, financial assistance, and ongoing development support and opportunities will be made available.