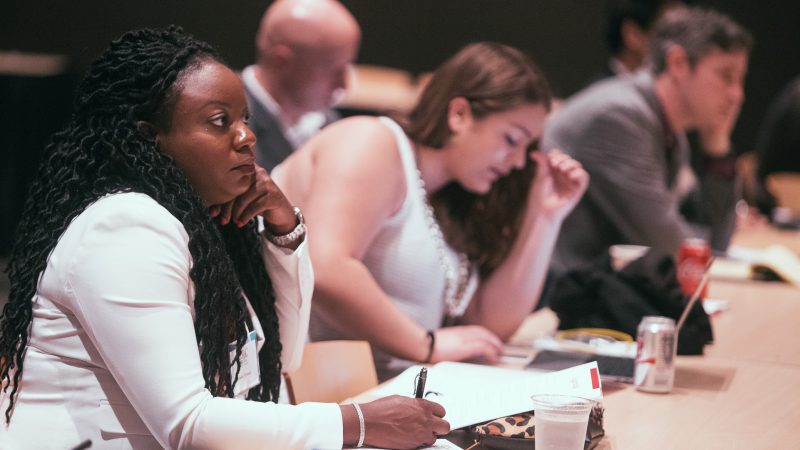 Capstone Student Investment Conference Coming Feb. 29
The Capstone Student Investment Conference, or CSIC, is a one-of-a-kind event, bringing together students and professionals from around the country who are passionate about investing and finance. This year's event is scheduled for Saturday, February 29, 2020 at The University of Alabama's Bryant Conference Center.
Registration and more info is available here.
Attendees will learn from and interact with a distinguished panel of speakers who will share their expertise and insight, providing timely ideas for today's turbulent investment environment, in addition to offering timeless wisdom for navigating ever-changing financial markets to come.
Attendees will also have the opportunity to meet directly with representatives from prominent firms in the financial-services industry who see the conference as an ideal way to make contact with motivated and engaged students interested in finance-related careers. Last but not least, those attending CSIC will benefit from meeting like-minded peers from around the country who have similar interests and aspirations, helping to build a network that should pay dividends far into the future.
Finance professionals are encouraged to attend.
CSIC is hosted by the Culverhouse College of Business and its value investing concentration with support from UA's College of Continuing Studies.
Speakers for the 2020 edition of CSIC include:
Dan Davidowitz, Portfolio Manager, Head of Large Company Growth Team, Polen Capital
C.T. Fitzpatrick, Founder, Chief Executive Officer, Chief Investment Officer, Vulcan Value Partners
Jonathan Gattman, Founder, Managing Partner, Cloverdale Capital
Billy J. Hwan, Co-Portfolio Manager, Parnassus Endeavor Fund
Christopher Kiper, Founder, Managing Director, Legion Partners
Mark Millsap, Partner, Portfolio Manager, Foundation Resource Management
Derek Pilecki, Founder, Portfolio Manager, Gator Capital Management
Adam Schwartz, Senior Managing Director, Portfolio Manager, First Manhattan Co.
Clifford Sosin, Founder, Portfolio Manager, CAS Investment Partners
Julie Stewart, Managing Director of Investor Relations, Delta Air Lines
Jennifer Wallace, Founder, Chief Investment Officer, Summit Street Capital
The individual student registration fee to attend the full-day conference is just $35, which covers all handout materials, continental breakfast, refreshment breaks and lunch. Discounted rates are available for groups of five or more. For more information and to register, please visit www.csic.ua.edu. 
If you have any other questions or would just like to learn more about this year's CSIC, including how to register as a group, please call 205-348-8528 or e-mail us at hacoker@ccs.ua.edu. We look forward to seeing you in Tuscaloosa on February 29th!