Watch a special feature about Slade Johnston and his entrepreneurial endeavors that help people across the world access outdoor adventures. 
Culverhouse alum Slade Johnston is the founder of Trips4Trade, a platform that helps connect adventure seekers with once-in-a-lifetime experiences across the globe.  Trips4Trade is just one of the companies under the umbrella of Grand Slam Outdoors. What all the companies have in common, besides being tied to the outdoors lifestyle, is that they have found a home in The EDGE Incubator and Accelerator in the heart of Tuscaloosa.
Featured in the latest issue of the Executive, Culverhouse's annual magazine, Johnston's story is also the subject of a video produced by The University of Alabama's Division of Strategic Communications.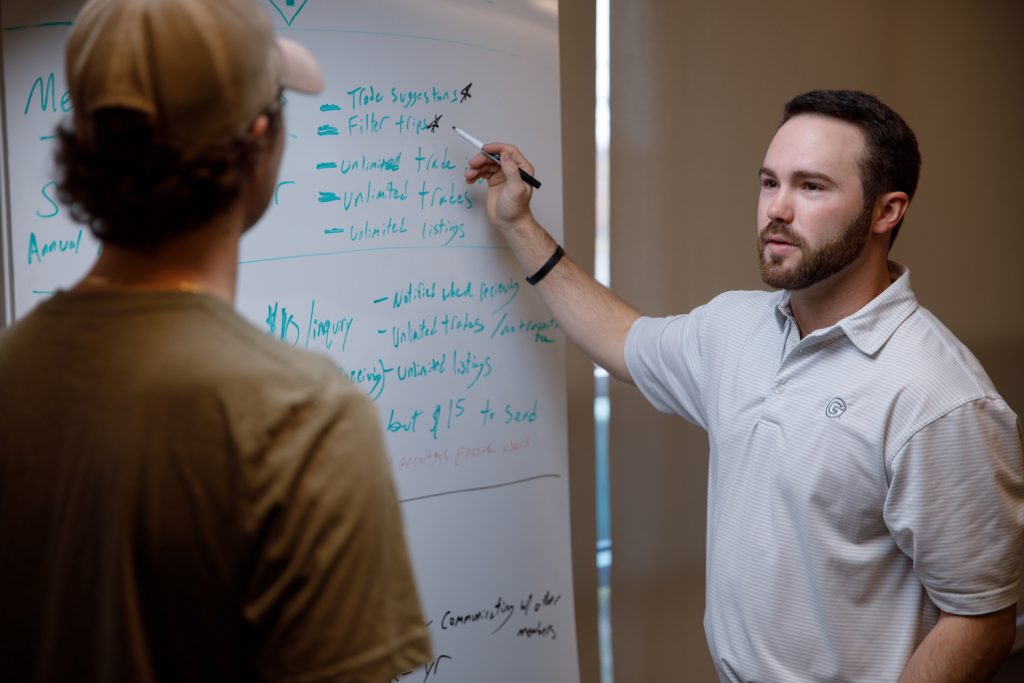 Filmed in part on property owned by the Nixon family along the banks of the Black Warrior River, the video is about Johnston's beginnings, a tragic loss, and inspiration. It's also about the resources that Johnston's found at The EDGE and his advice for budding entrepreneurs.