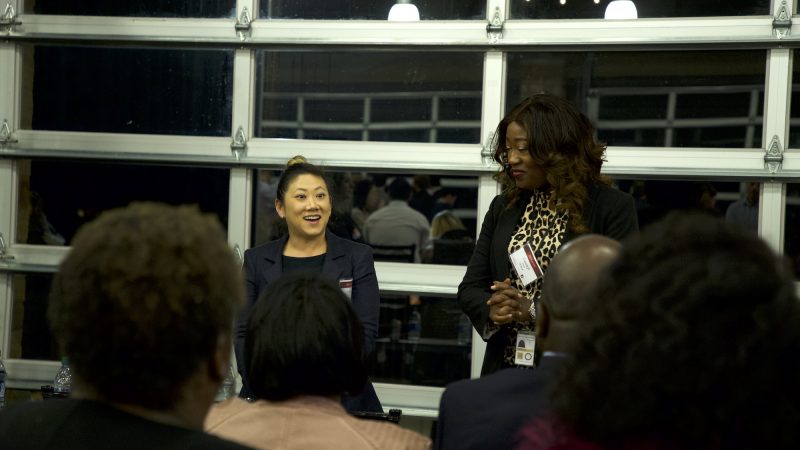 Nine Startups Win at 2019 River Pitch
On Tuesday, Nov. 19, Culverhouse and the Alabama Entrepreneurship Institute hosted the River Pitch Business Idea Competition, as part of a series of events tied to Global Entrepreneurship Week. River Pitch is a free event open to all aimed at helping local entrepreneurs kick start their business concept. At stake is a chance to win $1,000 –– and with multiple booths, each with their own pot, the chances were good that a solid business idea could be a winner.
River Pitch works like this: participants bring their business idea to the Tuscaloosa River Market and present it to a panel of judges made up of the local business community. While judges deliberate, participants network with area entrepreneurs and staff from the AEI.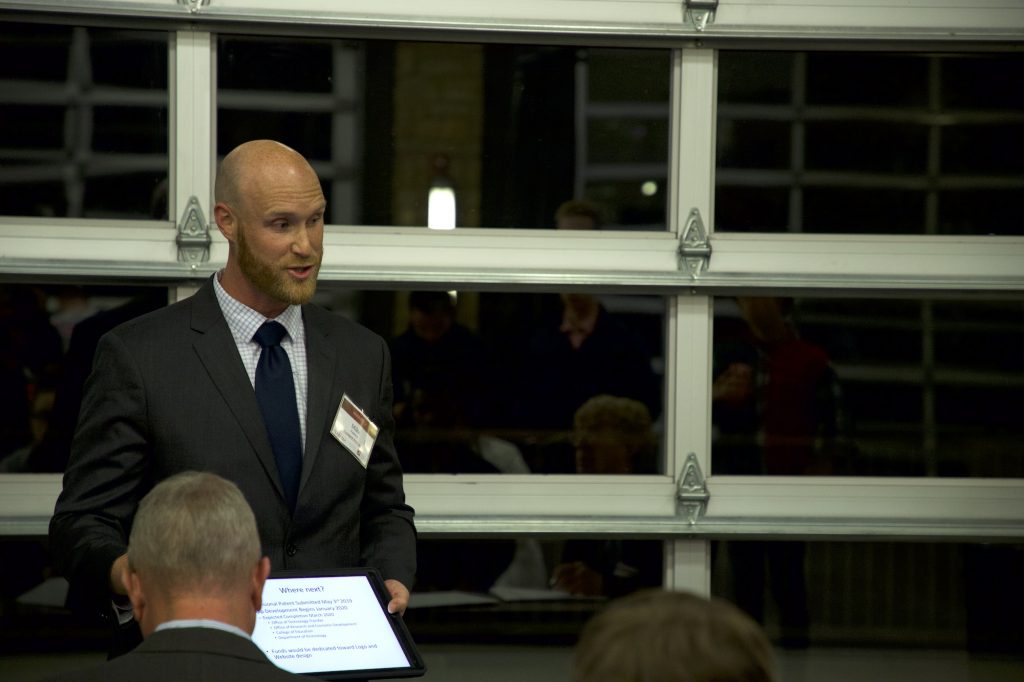 The 2019 River Pitch Winners:
Booth #
Business Name
Participant Name
Booth Type
Major and Classification, If
Applicable
Hometown
1
 Geb Sustainable Starter Kits
Tillman Ritchey
Student-Track
Finance, Sophomore
Birmingham, AL
2
 Pet Shelter
Riley Doyle
Student-Track
Management Entrepreneurship, Senior
Tuscaloosa, AL
3
 Bamboosable
Caroline Barnes
Student-Track
New College, Senior
Mobile, AL
4
 Art Garage
Joanna Lemmon
Community-Track
N/A
Memphis, TN
5
 MADE Health and Fitness, LLC
Michael Fedewa
Community-Track
N/A
Grand Rapids, MI
6
 My First Time Machine
Dennis Miles
Community-Track
N/A
Tuscaloosa, AL
7
 Ensemble
Jennifer Stasiak
Student-Track
Management Entrepreneurship, Senior
Milwaukee, WI
8
 SEACR
Adam Graff
Student-Track
Electrical Engineering, Sophomore
Pittsburgh, PA
9

 DeedDoer.com

Leah M. Taylor
Community-Track
N/A
Tuscaloosa, AL
Many thanks to all those who participated.
Keep in the loop on upcoming events with the Alabama Entrepreneurship Institute, including the 2020 River Pitch event, here.