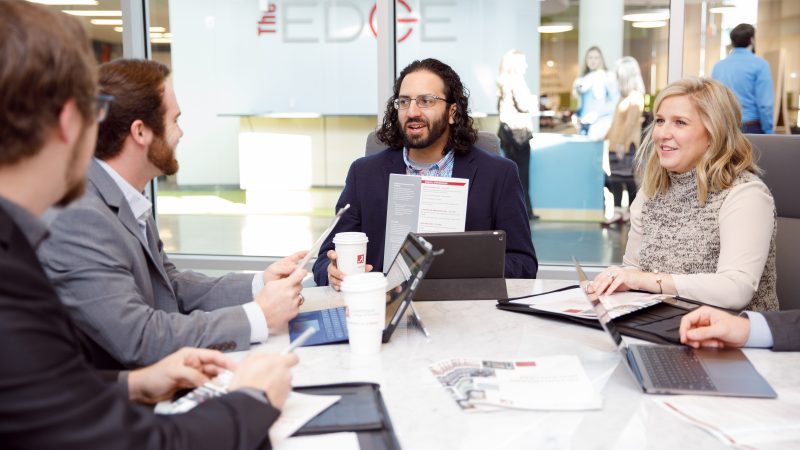 River Pitch Highlight of Upcoming Global Entrepreneurship Week
An annual celebration of job creators and innovators, Global Entrepreneurship Week features 35,000 separate events all over the world. For 2019, Global Entrepreneurship Week takes place Monday Nov. 18 through Sunday, Nov. 24.
Here in Tuscaloosa, Culverhouse's Alabama Entrepreneurship Institute will be hosting a variety of events tied to Global Entrepreneurship Week that are designed to inspire the entrepreneurial spirit for both University of Alabama students and residents of the West Alabama community. 
The week will include a pitching, networking, and investor workshop, a business competition, and an exhibit of accelerator companies and tenants at Tuscaloosa's own incubator and accelerator, The EDGE. 
Upcoming activities for Tuscaloosa's take on Global Entrepreneurship Week include:
All events, other than River Pitch and Startup Drinks, take place at The EDGE, located at 2627 10th Avenue in the heart of Tuscaloosa. More info about each event is available at the links above.
River Pitch
On Tuesday, Nov. 19, Culverhouse and the EDGE will host the River Pitch Business Idea Competition. River Pitch is a free event open to all aimed at helping local entrepreneurs kick start their business concept. River Pitch works like this: participants bring their business idea to the Tuscaloosa River Market and present it to a panel of judges made up of the local business community. While judges deliberate, participants network with area entrepreneurs and staff from the AEI. Winners are announced at the end of the night. The deadline to register for the competition is 11:59 pm on Nov. 8. More info is available on the River Pitch website.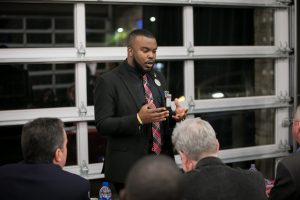 Prior to the River Pitch Competition, the week will kick off with the final iteration of a three-series pitch workshop. Practice your pitch by visiting the EDGE from 12:30 pm to 7:30 pm on Monday, Nov. 18. The open practice pitch workshop is free and open to the public. There is no need to register, The EDGE will be accepting walk-ins throughout the day.
Entrepreneuring Day
Entrepreneuring Day at the EDGE takes place on Wednesday, Nov. 20. The day includes a corporate entrepreneurship power lunch, where corporate professionals talk about their entrepreneurship endeavors; a meet and greet with faculty and local entrepreneurs, where attendees have the chance to learn more about majors, minors and classes in entrepreneurship; an EDGE and EDGE Labs startup exhibit of accelerator companies, the summer academy and current tenants at the EDGE; and the "Becoming an Angel in Alabama" workshop event that teaches how to be an angel investor.
Startup Drinks
The week will wrap up with Start-up Drinks on Thursday, Nov. 21 and a celebration of global entrepreneurs on Friday, Nov. 22.
Thursday's Start-up Drinks provide aspiring entrepreneurs with an opportunity to network with each other and the local business community. This grassroots effort has sprung up in cities around the world and allows entrepreneurs to discuss what they are working on, what they need help with, and what they can do for each other.
On Friday, Nov. 22, Culverhouse will provide a platform for University of Alabama students to share their experience at this past year's European Innovation Academy. In less than 15 days, students from around the world met in Cascais, Portugal to create the next big startup. They went from concept to company in front of venture capitalists and Fortune 500 executives.