On their way to the European Innovation Academy in Italy, summer 2017, one of Culverhouse instructor Harold Wright's students nervously asked what other US universities were competing. Wright gamely told her: Michigan, Texas, Berkeley, some smaller private schools.
The student was intimidated. "I don't know if I can compete," she admitted.
Wright was not amused. In fact, he was indignant. "You can compete with anybody on this planet, because you go to The University of Alabama," he told her. Then, he went and told his other classes the same thing.
With a successful background in international business at a Fortune 500 company, Wright comes across as affable but intense. His passion for student success is evident in the stories he tells, but it is obvious that he expects, and receives, impressive outcomes from his students. So when he came to Culverhouse in 2016, semi-retired but, "wanting to stay busy," it did not take long for him to lead students into the competitive European Innovation Academy (EIA), where budding entrepreneurs from a wide range of countries team up in groups of five, over 15 days, to develop a product and competitively pitch it to investors–actual venture capitalists and seed fund managers.
As Breanna Pianfetti explained in a 2019 Culverhouse story, "EIA challenges young professionals to think outside the box, testing their entrepreneurial mindsets. During their stay abroad, students network with peers, international faculty and industry-leading professionals from all over the globe, including 90 speakers and mentors from Fortune 50 companies like Amazon and Alphabet, the parent company of Google."
The first year, 2017, Wright and two students went to Italy. The second year, he took another group back to Italy, and then the third year, he took a group to Lisbon, Portugal. Then Covid hit, forcing him to make do with "virtual study abroads." Last summer, Wright again returned to Lisbon with a group of 20 students.
Every year, Wright wears the same outfit to pitch day, the day when student teams pitch their products to investors: shorts, tennis shoes, a gray collared shirt. This is his storied "lucky outfit." Whatever he is doing, it seems to work: Culverhouse students are known to be strong pitch people. "We pitch above our weight class," Wright explained.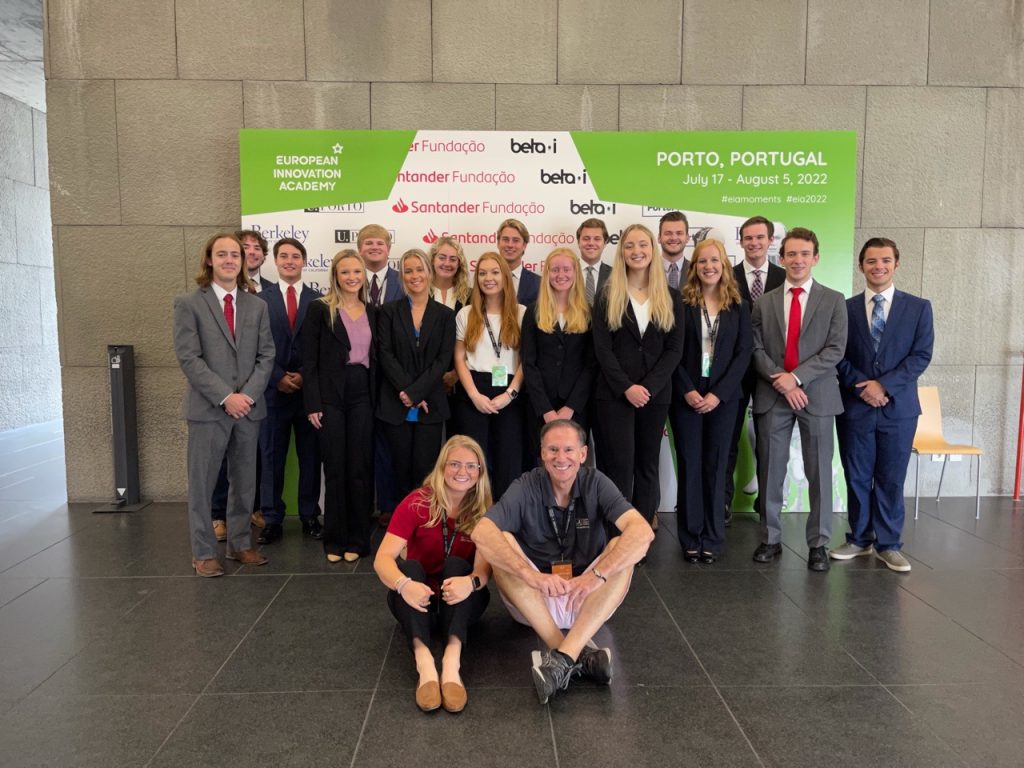 CREATE Path to the MBA student Elizabeth Underwood said, "Studying abroad is an opportunity like no other—and to be able to go with Professor Wright and the STEM path is the best way to do it! We got to meet leaders from Uber, Amazon, and Spotify, and collaborate with students from various backgrounds to create our own startup. Our experience in Porto was beautiful—from boat tours to chocolate tasting, it's an adventure you'll remember forever!"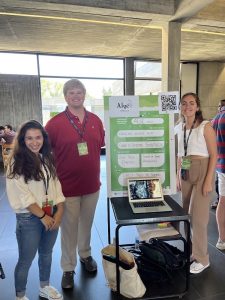 Wright pressed his students to integrate with their international peers, instead of remaining siloed with their classmates. Current UA Junior of the Year David Strickland (pictured at left), for instance, found himself on a team with two Spanish students, one Italian, and one Portuguese student. "[The students] need to be comfortable with ambiguity," Wright insisted. "As the world gets smaller…Even in the US, there is a massive differentiation in culture. So let's put that on steroids, where there might be a language barrier, there might be a difference in work ethic."
But the UA work ethic, it turns out, is just fine. At the start of week two, the students realized Wright was right: not only could they compete, but they also mentored some of their peers from other institutions. Comprising just under 5% of the 400 total students, Culverhouse students were nonetheless represented in leadership on four of the top ten teams. Additionally, UA students' teams were nominated for all three intellectual property awards, and won the trademark award. Finally, Wright's students' teams won two of the top market research awards as well.
Wright's take? Affable intensity: "You realize this is what I expected! But we do celebrate."