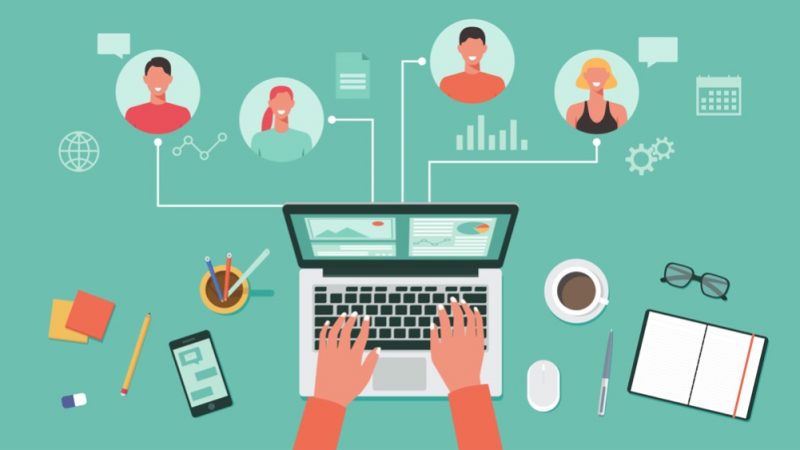 Edward K. Aldag Jr. Business Plan Competition Returns Virtually for 2021
The annual Edward K. Aldag, Jr. Business Plan Competition, a celebration of entrepreneurship and ingenuity on The University of Alabama campus, returns in a virtual format on April 12-13.
In this competition, UA students present their business ideas to a panel of judges for the opportunity to earn a grand prize of $50,000 that could make all the difference in helping them bring their ideas to market. Winners will receive generous in-kind support from the organizer Alabama Entrepreneurship Institute and The EDGE Incubator and Accelerator – plus be eligible for the summer Crimson Entrepreneurship Academy, which provides coaching, learning and a $3,500 stipend to work on their businesses full time in the summer. This year, the Aldag competition will be part of UA's Create + Innovate Week, which takes place April 12-16.
Due to the ongoing challenges introduced by the COVID-19 pandemic, the competition will be held virtually again this year. See last year's winners here.
"University of Alabama students are incredibly inventive, and they also need some help in bringing their ideas to the marketplace. That's what the Aldag competition is all about: helping us identify potential entrepreneurs with solid concepts and getting them the resources that they need to move their nascent businesses forward," said Dr. Theresa M. Welbourne, executive director of the Alabama Entrepreneurship Institute.
Supplementing the prize money is an additional three prizes made possible by the Alabama Power Foundation; these awards are for technology-focused innovative ideas, and the prizes are $5,000, $3,000, and $2,000.
In addition, May 6 is the date for the second annual UA faculty and staff competition. Now an established tradition, the community business plan competition will be virtual and on June 10. More info to follow about the other competitions.
Calling All Student Innovators
University of Alabama students, either as individuals or as part of a team, will again compete for a Grand Prize of $50,000 and additional prizes worth over $100,000. Over the course of a two days, students pitch their business ideas in front of a panel of judges. The competition consists of two rounds, with multiple winners and categories moving from the first round to second rounds. Prizes for new ideas and established new businesses will be provided; therefore, even if you are just starting your idea you can compete and have the chance to win money to learn and move your idea forward.
UA Faculty and Staff Pitch Competition
Thanks to a partnership with UA's Office for Research and Economic Development (ORED), an additional competition for faculty and staff is added on May 6, 2021. Employees with innovative business ideas can participate by doing a "shark tank" like three-minute pitch. ORED is providing a total of $10,000 in prize money ($5,000 first prize, $3,000 second prize and $2,000 third prize), and the Alabama Power Foundation is supporting the competition with a $10,000 grand prize. In addition, winners and competitors are eligible for additional in-kind assistance along with potential to join an AEI run accelerator summer program. More information about the UA Faculty and Staff Pitch Competition will be announced soon.
The Alabama Entrepreneurship Institute or AEI, an outreach unit of UA's Culverhouse College of Business and partner with the Office for Research and Economic Development, organizes the Aldag competition and other events such as River Pitch while also developing a number of programs to support future entrepreneurs and leaders of exiting growth businesses.
Get Started
The first deadline for student competitors is March 23 when the intent to compete is due.
All the details about the competition, including upcoming workshops, entry requirements, rules, and guidelines are available at entrepreneurship.ua.edu.
The Edward K. Aldag Jr. Business Plan Competition is made possible with an endowed gift from Aldag, who is a class of 1986 Culverhouse alumnus, and the founder and CEO of Medical Properties Trust of Birmingham, which also has made generous sponsorship contributions to support the growth of this program at UA.