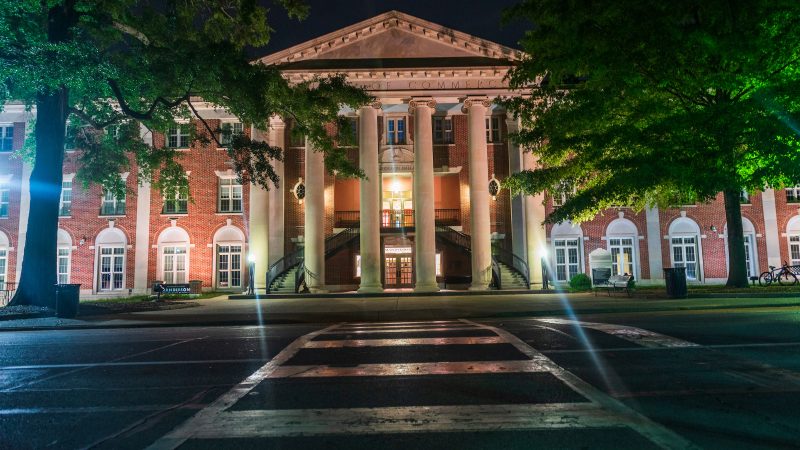 Taking On Challenges
Watch a special message from Culverhouse Dean Kay Palan about how the College is approaching challenges presented by the current coronavirus pandemic. You can also go to this link.
As you may know, we are facing challenges across the world and nation and right here at the Capstone because of the coronavirus pandemic. The University of Alabama  –– and The Culverhouse College of Business  –– has taken an approach that works in the best interests of the health and safety of our campus community.
I want you all to know that our deep commitment to our students continues strong.
Here in the College, we have been diligently working to develop online coursework ahead of the return of our students to classes this Monday, March 30.
Our Manderson Graduate School of Business, Advising Center, and Career Center continue to serve students remotely and our staff members are readily available to assist our prospective students with the application process.
While graduation and many of our spring events will not be able to take place as originally scheduled, we are working on rescheduling many of them for later in the year.
I am very grateful to the efforts of the Culverhouse team for all their hard work at this very challenging time.
Now for some good news.
Construction for Hewson Hall is continuing along and on track for completion by fall 2021.
Also, we just got the news that our MBA program has been recognized by U.S. News and World Report as the 41st best in the country.
I should also mention that our online master's programs were also recently ranked by that same publication as #10 in the nation.
You can get all the details about how to apply on the Manderson Graduate School of Business website here.
To all of you, our alumni and friends, we are here for you. Know that you can always contact me at kay.palan@culverhouse.ua.edu if you have any questions or concerns.
Thank you and Roll Tide!