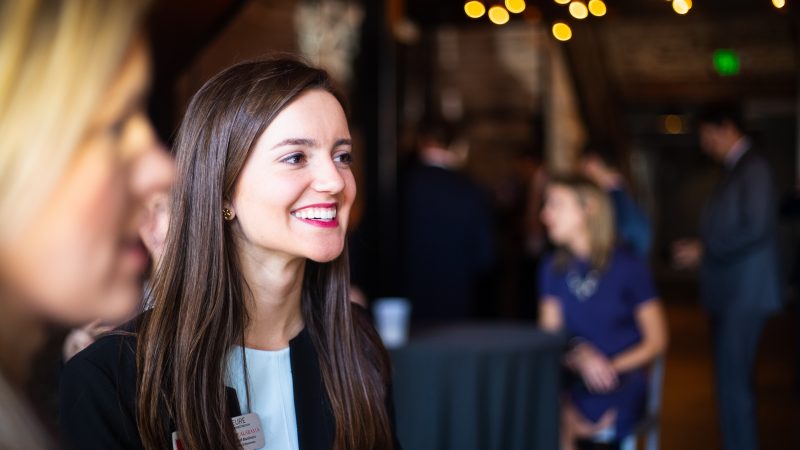 University of Alabama MBA Program Continues Ascent of U.S. News & World Report Rankings List
Extending its streak for another year, the MBA program at The University of Alabama's Manderson Graduate School of Business has again made a major leap forward in one of the country's leading lists of rankings.
U.S. News & World Report's 2021 Best Graduate Schools list ranks Manderson's full-time MBA program 41st, moving up from 50th in last year's rankings and 63rd the year prior. The program is ranked 19th among all public institutions, up from last year's ranking of 26th, and 4th in the Southeastern Conference.
More information about the Manderson MBA, including application info, is available here.
"A move forward in the rankings by nine places represents many different things," said Sharif Melouk, associate dean of the Manderson Graduate School of Business, which is housed within UA's Culverhouse College of Business. "It means that our program is strong and only growing stronger thanks to the hard work of our faculty and staff, as well as the high caliber of our students."
He added, "The Manderson MBA offers a great return on investment, and when one factors in this high ranking, it's hard to find a better value for a top business education."
Incoming student GPA and GMAT scores and eventual career outcomes, such as starting salary and job placement 90 days, post-graduation, are some of the metrics U.S. News & World Report considers when it tabulates its annual MBA rankings, which for 2021 includes 131 programs in total.
Factors in Manderson's favor include the program's affordability and high employment rate both at graduation and 90 days after graduation.
Focused Areas of Study offered as part of the Manderson MBA include business analytics, finance, financial risk, management and marketing strategy, management information systems, real estate, and supply chain and operations management.
Manderson's MBA is not the only program in the school highly-ranked by U.S. News & World Report. For 2020, the publication ranked Manderson's online specialized master's offerings No. 10 in the country and No. 2 among schools in the SEC.
"Our Manderson MBA offers something special, thanks to our expert faculty and the deep connections we have with a long list of corporate partners who look to us first when making hires," said Kay Palan, Dean of the Culverhouse College of Business, which is home to the Manderson Graduate School of Business.
"With this recognition –– ranked solidly among the best MBA programs in the country –– it's clear that what we're doing to prepare the next generation of business leaders is working."
About the University of Alabama's Manderson Graduate School of Business
Housed within the AACSB-accredited Culverhouse College of Business at The University of Alabama, the Manderson Graduate School of Business offers a number of programs, including top-ranked master's degrees in accountancy, business administration, operations management, management, and marketing. Its Executive MBA program offers two distinct programs in Huntsville and Tuscaloosa. New master's offerings in business analytics and management information systems allow students to become equipped with technical skills and leadership capabilities in rapidly-evolving areas.
The Manderson Graduate School of Business currently serves more than 600 graduate business students.