Dear Culverhouse Students,
I am reaching out to you to let you know that all of us here in the College know that this is an unsettling time for each of you, just as it is for all of us. In particular, you may be feeling confused, uncertain, anxious, worried, or stressed by what next week and online courses will bring. We share some of those same feelings and at the same time we're doing everything we can to help you navigate in the weeks ahead. Our goal is for each of you to end the semester successfully.
Some, maybe most, of you have taken online courses before. But in the event you have not, or as a refresher, listed below is some general information and tips.
How do online classes work? 
Learning online can be challenging in general, especially if it is new to you, but there are positives and many strategies and resources to help you learn well online. Instructors will vary in how they approach "remote teaching," our term for delivering classes the rest of the semester. For some courses, classes will not be limited to set times of the day or week. Many classes will change format so that you can access the lectures of materials more on your schedule. You may be stressed because not all your remote classes will be the same and you will have to navigate the differences.
Each of your instructors has been asked to reach out to you to explain how their courses will be taught—we want to make sure meeting times, assignments, and expectations are clear.
If you do not hear from your instructor by Wednesday (March 25), please reach out to him/her. We want to know that you will know exactly what to expect when classes resume on March 30.
There may be hiccups.
While many of you have not taken online classes, many faculty have not taught online either. This makes remote learning even tougher. Our commitment to your education is motivating us to hustle and get our courses online even if we have never taught online before. Even with very hard work, going online still takes time. What faculty are being asked to do on short notice is unique. While we are using many best practices for online teaching to guide your remote learning, be prepared for a lot of trial and error. So give your instructors some leeway, be a little patient, when there are hiccups. Your instructors will be giving you some slack in adjusting to this situation just as I hope you will give to them.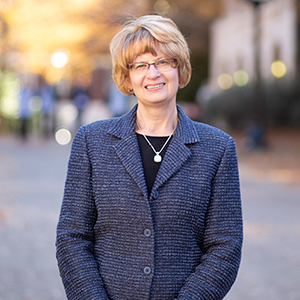 How can you best prepare?
If you have never taken a class online before, take the time to get familiar with how it works. UA has prepared a webpage with some tips for online learning here.
When courses are all online, a lot more of the responsibility is in YOUR HANDS. You have to make sure you find the time to log in for each of your courses. You now have readings, assignments, and discussions for multiple courses with no in-person time when the instructor will remind you of what is due when. PLAN WELL. Create a schedule for the next few weeks, blocking out when you will work on which class. This is always a good thing to do, but now it becomes a critical need to stay sane and on top of it all.
One very important reminder: TAKE NOTES. While 98 percent of students take notes while in face-to-face classes, few take notes in online classes. If all your classes are online, you may think you have a lot of extra time or that you can take a break from note-taking. Bad idea. Whether your online lectures are "live" or recorded, take notes. Notes keep you focused and help you learn.
Attend to your mental and physical health.
By now you know to keep your distance, wash your hands often, and not touch your face. Keep physical distance but play UP your social ties. Talk to, text, and message your friends and family. Keep in touch. Reconnect. Social support is one of the biggest psychological predictors of health. If you need information or emotional support, prioritize getting it. Make special time for friends and ensure you get physical activity. This is also the time to sleep more. Eating well, sleeping more, and talking to friends are all factors that will make your body stronger at fending off infection and speed up your recovery if you do get sick.
Reach out
Get in touch if you need help. Staff in the College's advising and career center offices and the Manderson Graduate School office are working to make sure they can deliver their services remotely as well. The advising office especially can be your first stop for support as you navigate this new experience.
I know many of you love going to a physical class and interacting with your classmates in real life. The energy that arises from the learning process is palpable. Teaching online can have a lot of that too. Many students do as well in well-designed online classes as they do in person—sometimes better. Stay open to learning in a new way–you can still learn well, but you'll have to change your expectations.
Please reach out at any time for assistance—we're here to help you.
Roll Tide!
Kay M. Palan, Ph.D.
Dean