Mercedes Benz Seeks UA Students and Startups to Help Solve Critical Challenges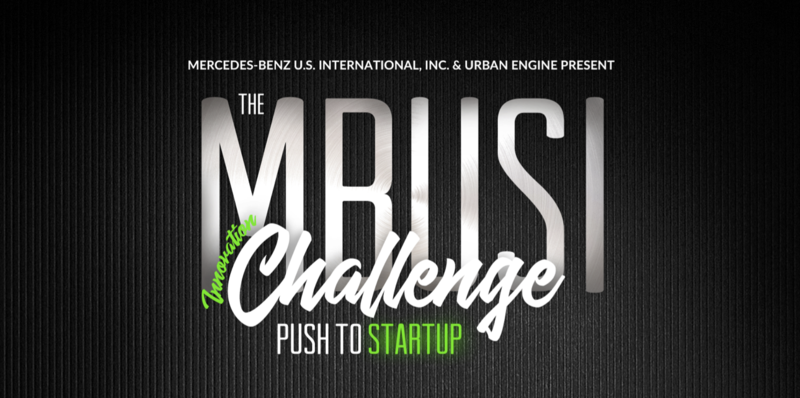 TUSCALOOSA, Ala. — April 11, 2018 — University of Alabama students and startups are invited to compete for cash prizes in the Mercedes-Benz U.S. International Innovation Challenge. The challenge seeks to inspire creativity in the automotive sector through collaboration, energizing current and next-generation startups and problem-solvers to build innovative solutions using creative business strategies, software development, and technology.
Key aspects of the Challenge include tackling critical challenges faced in automotive production flow management, big data efficiencies, and digital communications.
The Challenge includes a wide variety of potential projects, all of which are available to review here. 
Student challenge participants stand to win a cash price of $5,000, while startups could win their share of up to $50,000 for incubation support, international exposure, and the chance to become a supplier for MBUSI or MBUSI's parent company, Daimler AG.
Learn more about the Challenge here.
The Challenge is a result of a partnership between Mercedes-Benz U.S. International, Inc. (MBUSI), Urban Engine, STARTUP AUTOBAHN, The EDGE, and The University of Alabama.
"Innovation is born when you combine a creative solution with the knowledge to execute on it and the necessary data to prove it works," said MBUSI President and CEO, Jason Hoff. "Our hope is this Challenge will attract the best and brightest students and start-ups to the automotive industry to apply their insights and knowledge to help drive continuous improvement to help us maintain our competitive advantage."
The University of Alabama effort is coordinated by the campus-based Alabama Entrepreneurship Institute.
Dr. Theresa M. Welbourne, Executive Director of the Alabama Entrepreneurship Institute, remarked that, "The University of Alabama is proud to be part of the MBUSI Innovation Challenge. We are bringing together entrepreneurially-minded students and faculty experts from colleges and centers across the University as well as engaging start-ups at the EDGE incubator and accelerator in Tuscaloosa to collaborate on responses to the Challenges. We are all very excited to be part of this unique opportunity to work together and enhance the entrepreneurial spirit and ecosystem in Western Alabama."
How to Enter the Challenge
The MBUSI Challenge – which runs from April 11, 2018 – June 19, 2018 -– will target two streams of candidates:
•    Stream One – Students and professionals
•    Stream Two – Existing startups
Candidates from both streams will pitch their innovative ideas to advance manufacturing and enterprise processes around a set of challenges specifically identified by MBUSI. The challenges span various topics, including big data analysis of manufacturing operations, the digitization of production flow management, app-based solutions for the engagement of employees, and more.
Online applications will open immediately at INNOVATEWITHMBUSI.COM
Informational webinars and sessions at The EDGE will be held in May for all interested participants. Students and startups will be asked to provide both a brief overview of their team and initial ideas on the challenge they select.
After thorough review by the selection committee, a shortlist of semi-finalist candidates from both streams will enter the second phase of the challenge. During this phase, teams will have the opportunity to meet one-on-one at MBUSI's facility in Vance, Alabama with innovation experts from MBUSI, Urban Engine, STARTUP AUTOBAHN, and The University of Alabama to discuss and hone their challenge solutions.
On June 19, the semi-finalist teams will present their final idea to a judging panel comprised of MBUSI experts who will rate their ideas on potential impact, creativity, complexity, end-product, and presentation, and ultimately, select the MBUSI Innovation Challenge winners.
More info at INNOVATEWITHMBUSI.COM
To learn more, contact Dr. Theresa M. Welbourne at twelbourne@culverhouse.ua.edu.