New Name for UA's Culverhouse Business School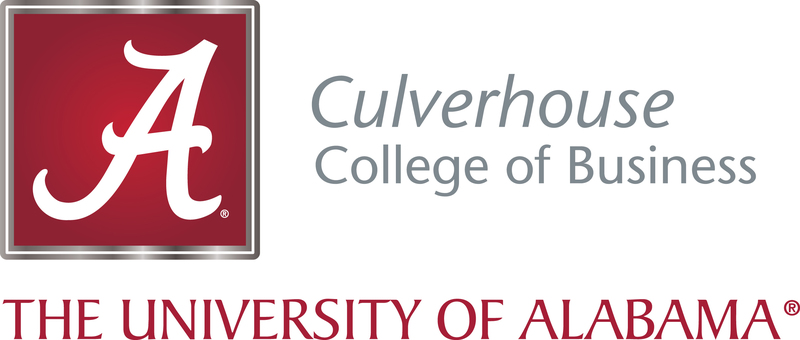 TUSCALOOSA, AL., April 6, 2018 – The business college at The University of Alabama today announces that it is implementing its new name: Culverhouse College of Business. This name change has been approved by The University of Alabama Board of Trustees and other parties, including the Culverhouse family, which has been a longtime supporter of the college.
"The new name more succinctly reflects the comprehensive mission of Culverhouse consistent with its academic, research, and service offerings and initiatives than the previous name, Culverhouse College of Commerce and Business Administration," said Culverhouse Dean Kay Palan.
The Culverhouse College of Business is home to several nationally recognized academic programs at both the undergraduate and graduate levels. In addition, the College boasts several specialized research facilities, including the Institute of Business Analytics, which houses the Marillyn A. Hewson Data Analytics Lab, the Vulcan Value Partners Research Library and Trading Room, and a forthcoming behavioral research lab.
Dean Palan explained that Culverhouse has a reach that goes well beyond the UA campus, "Our outreach initiatives such as Culverhouse LIFT, which provides educational opportunities to West Alabama residents, demonstrate our commitment to the community. Similarly, the College's seven research centers and its leadership role in operating The EDGE, an entrepreneurship incubator and accelerator in Tuscaloosa,  play an integral role in economic development and job growth throughout the state."
The Culverhouse College of Business is implementing this name change through the late spring and early summer of 2018 to coincide with the conclusion of UA's academic year. All academic and research units will include the new logo and name on digital platforms, print collateral, and other marketing pieces.
"This update to our name comes at a unique time, as we prepare to celebrate our centennial in 2019," said Dean Palan. "As a business school, we're doing so many incredible things from shaping future business leaders through our highly-respected academics to improving the economic outlook of the region via a rigorous outreach and research agenda. It is truly exciting to be here at the Culverhouse College of Business."
For more information, contact Culverhouse Director of Marketing and Communications, Zach Thomas at zthomas@culverhouse.ua.edu.