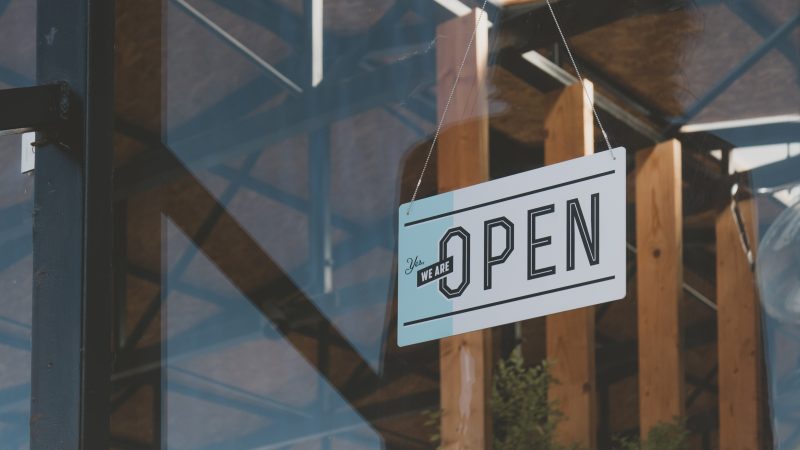 Entrepreneurship in Alabama at All-Time High
Analyzing Insights into Entrepreneurship in the South, While Exploring Alabama's Entrepreneurial Boom
TUSCALOOSA, Ala. — Small business entrepreneurship is healthy in Alabama, according to an analysis of websites registered with a popular web hosting platform. 
To better understand the nuances of Alabama's entrepreneurial ecosystem, Dr. Nyesha Black, director of demographics for The University of Alabama's Center for Business and Economic Research, partnered with GoDaddy's Venture Forward research initiative to analyze new data from a recent study and found entrepreneurship is at an all-time high in Alabama. 
In Alabama, Venture Forward estimates that there are over 150,000 online ventures — businesses with GoDaddy-registered domains and active websites. Most of the ventures are microbusinesses with fewer than 10 employees. 
GoDaddy is an internet domain registration and web hosting company, and Venture Forward quantifies the economic impact made by entrepreneurs by providing insight into their needs, demographics, challenges and behaviors. 
"Technology reduces the barrier of entry into entrepreneurship in the digital space," Black said. "It became increasingly important for me to quantify the impact these entrepreneurs have on Alabama's communities and economy. Through our partnership with Venture Forward by GoDaddy, I hope to attract the attention of local decision-makers willing to act and support these entrepreneurs and further the case to increase broadband access and speed across the state." 
Since the onset of COVID-19, new businesses started at an increased rate across the country. Venture Forward research finds the same phenomenon in Alabama. Key findings from the study include:  
About one out of 10 microbusinesses want to grow into a corporation with a large employee base or a billion-dollar-valued company.

 

Gen Z and Millennial entrepreneurship rates nearly doubled when compared to pre-pandemic rates from 23% at the start of 2020 to 43% in 2023.

 

Among this new class of entrepreneurs in Alabama, Black entrepreneurs lead the charge as a fast-growing demographic across the state, currently at 30% of all Alabama online microbusinesses as of January 2023.

 

When asked about the rationale behind launching their business, Alabama respondents' top three answers were to support a cause or hobby, be their own boss, and make extra money.

 
"Studying Alabama's online microbusiness we were able to uncover new insights about these local entrepreneurs," said Alexandra Rosen, senior director of Venture Forward. "The strong growth in numbers statewide, including the increasing diversity of business owners and the unique agility to launch an online venture with less than $5,000, stood out when analyzing Alabama's economy." 
To learn more about Venture Forward's partnership with The University of Alabama and Dr. Black and to view the full results of the Alabama survey, please visitthe Venture Forward site. 
---
About The University of Alabama
The University of Alabama, part of The University of Alabama System, is the state's flagship university. UA shapes a better world through its teaching, research and service. The Center for Business and Economic Research (CBER) was established in 1930 as an outreach unit within the Culverhouse College of Business at the University of Alabama to promote Alabama's economic development by providing insight (data and analysis) through research and public service.
About GoDaddy
GoDaddy helps millions of entrepreneurs globally start, grow, and scale their businesses. People come to GoDaddy to name their idea, build a professional website, attract customers, sell their products and services, and accept payments online and in person. GoDaddy's easy-to-use tools help microbusiness owners manage everything in one place, and its expert guides are available to provide assistance 24/7. To learn more about the company, visit www.GoDaddy.com.