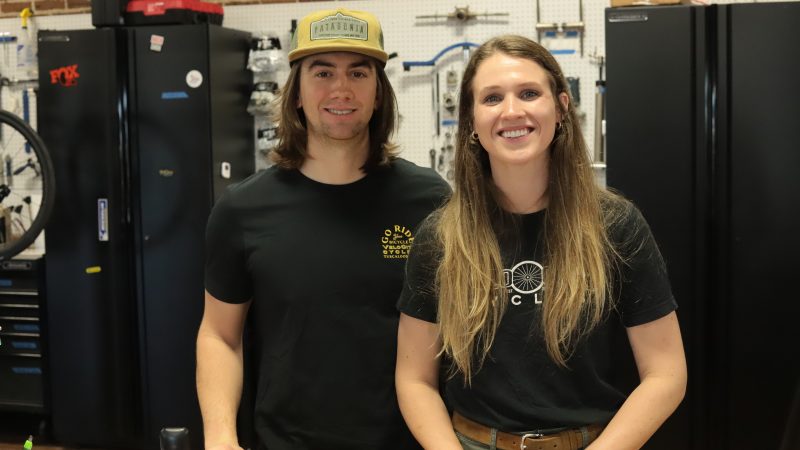 Just Ride Your Bike
Building a business is just like riding a bike: it requires balance and practice, and a destination, in either situation, doesn't hurt.
But what about when the business is bikes?
Meet Morgan Hunt and Adam Lilly, co-owners of VeloCity Cycles in the heart of downtown Tuscaloosa. Hunt, a graduate of Culverhouse's marketing and sales programs, has leveraged the skills and knowledge she gained in the classroom to build VeloCity into a dynamic business, focused on customer service and community.