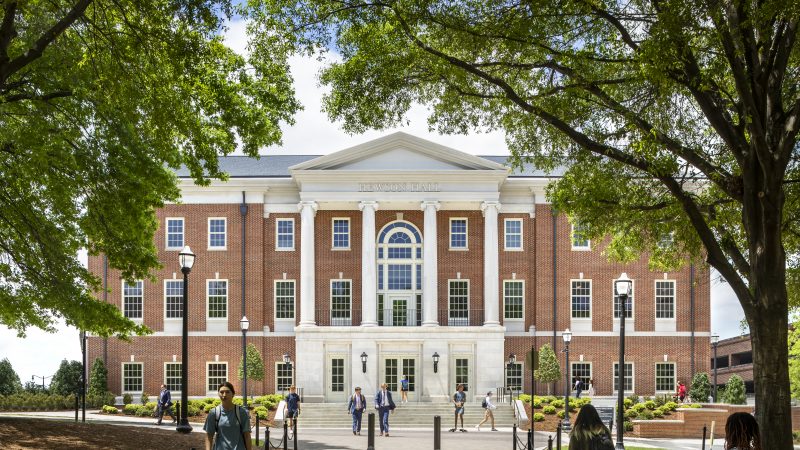 Welcome Back to Campus for Spring 2023
Dear Students,
Welcome back! Spring is a time of year that promises growth and rejuvenation and, in many ways, the same could be said here at Culverhouse. Upcoming events will allow you to build professional connections, gain inspiration and knowledge, and perhaps find a job. Be on the lookout for more details in the coming weeks on Handshake and our social media channels, but mark your calendars now.  Be sure to check the event listing for additional details and locations.
International Business Symposium
Get connected to the global business world: The International Business Symposium on February 20-21 offers two days of presentations and discussions about business on a global scale. Hear from speakers presenting on studying abroad, business and diplomacy, import/export dynamics, cultural perspectives, and so much more.
Culverhouse African American Alumni Network (CAAAN) Conference
The first annual CAAAN Student Development Conference on February 24 is designed to provide a platform for engagement and connection between African American Culverhouse alumni and current Culverhouse students and to recognize early Culverhouse graduates and outstanding achievements among African American alumni.
Capstone Student Investment Conference
Interested in finance? Join us at the Capstone Student Investment Conference, or CSIC, March 4 to learn from and interact with a distinguished panel of speakers who will share their expertise and insight, provide timely advice on navigating today's investment environment, and offer timeless wisdom on navigating ever-changing financial markets to come.
Women in Business Conference
Join us on March 24 for our Women in Business Conference. WIB is designed to connect a community of Culverhouse alumnae, professional women, and current female students while inspiring, developing, supporting, and sponsoring women in business. Attend sessions led by academic and professional experts on topics including networking and branding, entrepreneurship, and dealing with inappropriate questions and behavior in the workplace.
Summer Excellence in Research (SEIR) Lectures (Fridays)
Our professors are not only engaged teachers, but world-class researchers, producing research that shapes the business world. Join us Friday afternoons from 2-4, and encounter presentations of these ideas from our faculty that may in turn inspire and challenge you. Check our events calendar for more details.
Career Fairs
Stop by career services and brush up your resume, because the Technical & Engineering Career Fair on Feb. 21 and the General Interest and Business Career Fair on Feb. 22 will help you get in front of leading companies who want to recruit Culverhouse graduates.
But before the Career Fairs, connect with potential employers, get ideas about future career paths, and practice your networking skills by stopping by the Career Center at Culverhouse in 149 Bidgood Hall.
Changes to Alston Hall
You may notice some changes to our beloved Alston Hall in mid-February. That's because we are renovating, made possible in part through a generous gift from the Deshe family. There will be a new fourth floor parlor, and new offices, but more importantly, the downstairs will feature additional collaborative workspaces. The work is planned to conclude in time for the start of the fall 2023 semester.
As always, if I can be of help reach out to me at kay.palan@culverhouse.ua.edu.
Thanks, and Roll Tide!
Dean Kay Palan