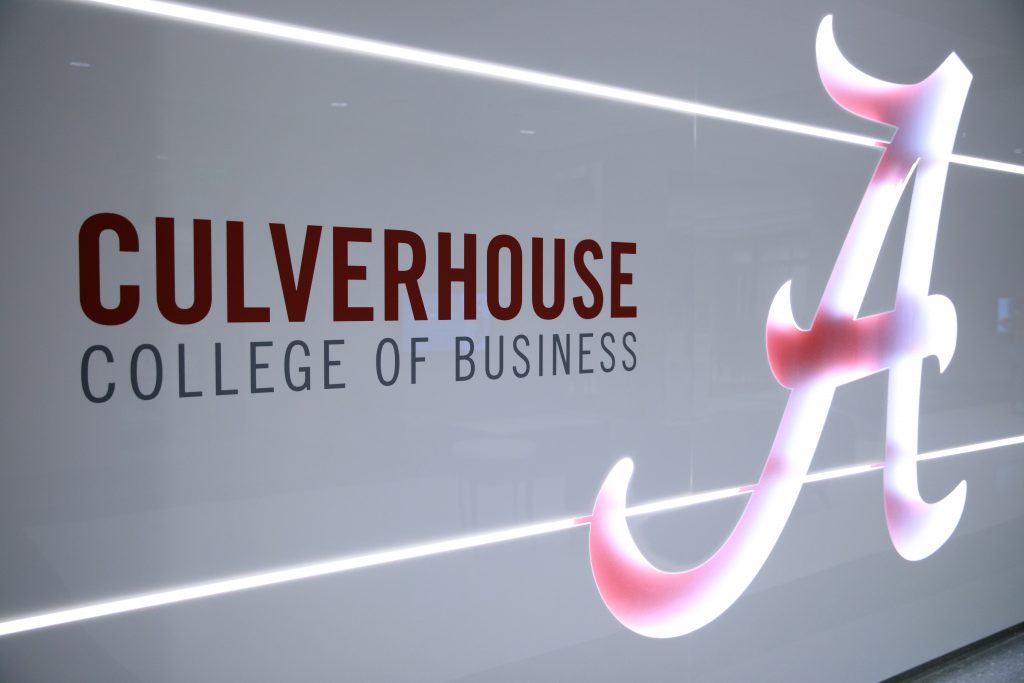 Culverhouse Makes UT Dallas B-School Research Productivity Ranking List
Among b-schools, one of the chief metrics of research productivity and quality is the protocol established by the University of Texas at Dallas' Naveen Jindal School of Management. On a rolling basis, the school measures publications, including their authors and affiliations, in 24 leading business journals across major business disciplines.
The result is a ranked list of the top business schools by their contributions to research, with separate top 100 lists for the worldwide and North American business school communities, as well as a list of rankings by journal.
For the first time, the Culverhouse College of Business is on the list of the top 100 in North America, ranking #96. At 88th place in the United States, Culverhouse is also the only college in Alabama to make the list.
---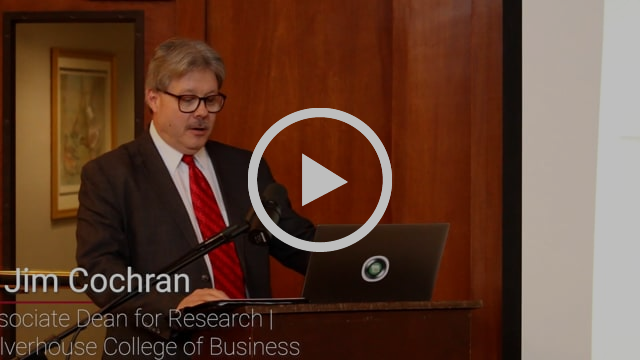 Dr. Nick Freeman presents "Constructing Strong Networks Among Data Potentially Related to Sex Trafficking," which is part of Culverhouse's SEiR-F lecture series, in the video above (also linked here). 
Research to Crack Sex Trafficking
The capacity to harness, analyze, and interpret vast amounts of data has become a vital and essential part of operations in almost every field. Culverhouse faculty are leveraging data-driven tools to combat an especially insidious societal ill: sex trafficking. Culverhouse's Institute for Data Analytics features a subgroup related to this issue and the larger issue of human trafficking. The STANDD (Sex Trafficking Analytics for Network Detection and Disruption) Initiative aims to develop novel analytic techniques for grouping ad data across popular sites, deploying products that law enforcement agencies can use to more effectively battle human trafficking.
The research team, which includes Drs. Nick Freeman, Greg Both, and Burcu Keskin actively collaborates with law enforcement agencies at the local and federal levels and is piloting a web-based portal that authenticated agencies can use to access updated information regarding networks that are active in their area of jurisdiction.
In addition to helping agents battling trafficking in the field, the initiative's research is also generating broad insights regarding the evolution of online advertising approaches in the wake of several government-supported actions to combat the industry.
Recently, Dr. Nick Freeman gave a presentation on this work to the College as part of its SEiR-F lecture series.
Watch Dr. Freeman's Presentation
---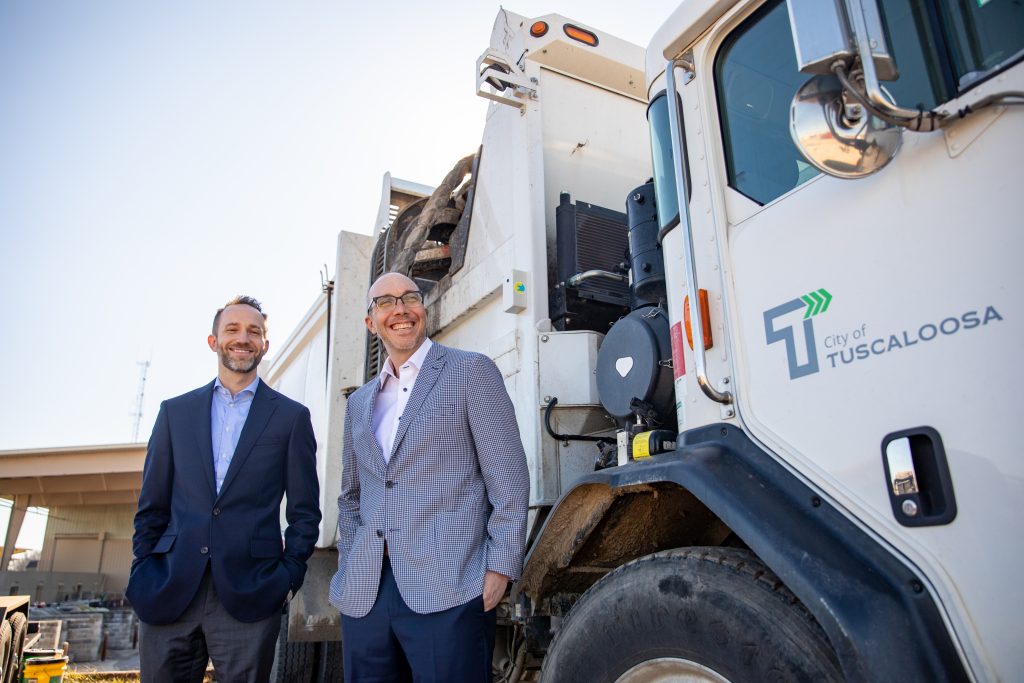 Culverhouse Team Takes Third Place at 2022 INFORMS IAAA Competition
Using Analytics to Detect Blight and Enforce Codes in Cities, a joint project between the cities of Tuscaloosa and Springfield, Illinois, Habitat for Humanity of Tuscaloosa, and the Culverhouse College's Institute of Data and Analytics, finished in third place (from 25 entries) for the prestigious 2022 INFORMS Innovative Applications in Analytics Award (IAAA) competition.
The team's project has been instrumental in identifying instances of blight through its innovative artificial intelligence tool that identifies various types of blight from photographs of homes and priorities these instances of blight in a manner that is consistent with the objectives of the city.
---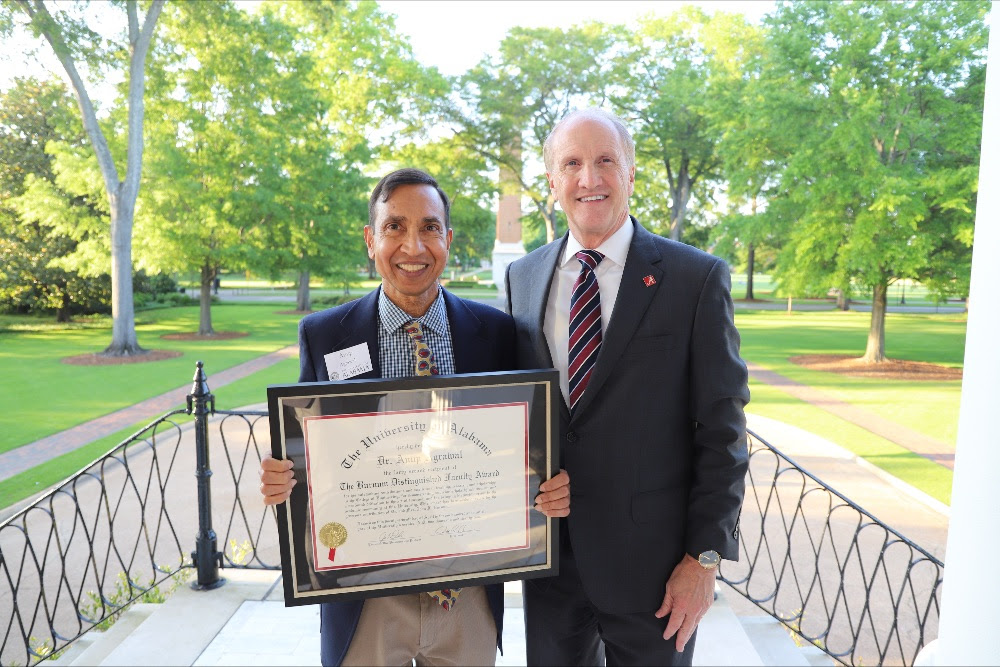 Dr. Anup Agrawal Honored with Burnum Award
Dr. Anup Agrawal, professor and William A. Powell Jr. Chair of Finance and Banking with Culverhouse College of Business, is the recipient of the 2021 Burnum Distinguished Faculty Award.
Awarded annually to recognize and promote excellence in research, scholarship, and teaching, the Burnum Award recognizes distinguished careers at The University of Alabama.
Agrawal joined the UA faculty in 1999. His research focuses on topics in corporate finance and investments, including corporate governance, mergers and acquisitions, executive compensation, and behavioral corporate finance, among others. He has presented his work at seminars and conferences around the world and his research has been cited more than 19,000 times in academic papers.
As part of the award process, Agrawal presented a lecture, "Two Sides of Hedge Fund Activism," to an audience of UA faculty, staff, and friends on Wednesday, April 27.
More About Dr. Agrawal and the Burnum Award
---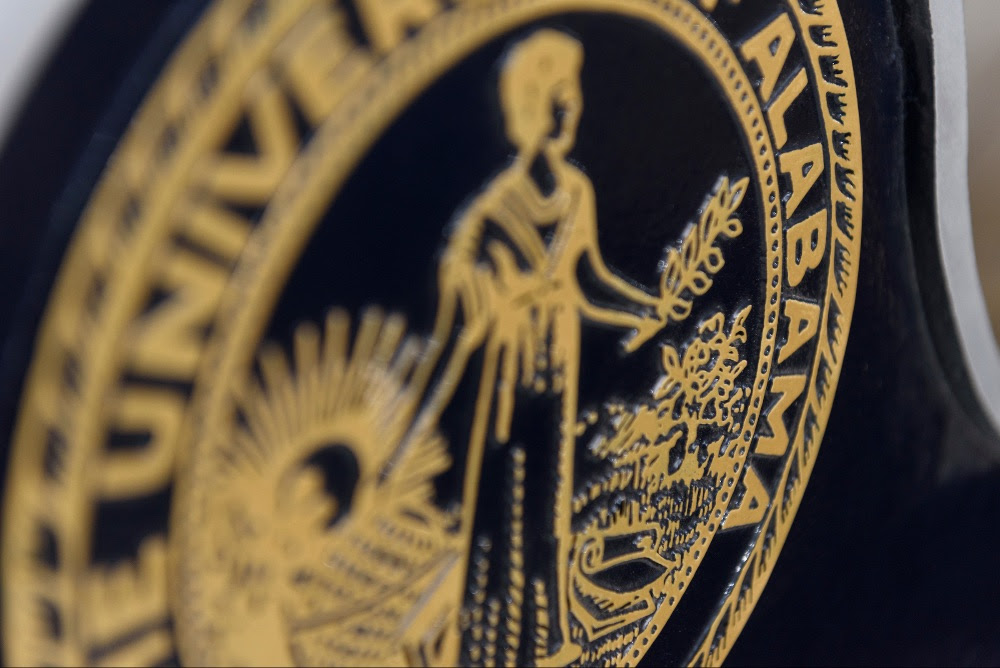 Highlights + Notable News
Recently, John A. List, the Kenneth C. Griffin Distinguished Service Professor of Economics at the University of Chicago and chief economist at Walmart, visited Culverhouse to discuss his latest book The Voltage Effect, in front of a crowd of students, faculty, staff, and friends. The book discusses the power of scale in moving innovations forward into the marketplace. As part of his visit, he met with Culverhouse students and sat down for an interview for the Bama Means Business podcast — look for the episode here soon.
Two separate research proposals developed in part by Culverhouse faculty have received NSF grants. Development of Novel Inverter Technologies and Prototypes for Enhanced Power Generation from Renewable Energy Resources and Characterization of STEM Undergraduate Research Experiences and Student Outcomes have received a combined $850,000 in funding from the National Science Foundation.
The foundations of how work-life balance is achieved is examined In "Balancing Work and Family: A Theoretical Explanation and Longitudinal Examination of its Relation to Spillover and Role Functioning," forthcoming in the Journal of Applied Psychology. Contrary to common practical assumptions, the authors find that job and family satisfaction seem to drive satisfaction with one's work-life balance rather than the other way around. More here.
Twenty-six undergraduate students and undergraduate student teams from the Culverhouse College of Business recently presented research they have been working on with their faculty mentors at The University of Alabama's 2022 Undergraduate Research and Creative Activities (URCA) Conference. Furthermore, Culverhouse faculty members Marilyn Whitman and Tom English received Outstanding Mentorship of Undergraduate Students in Research Awards.
In the article "Choreographing Salesperson Face-to-Face Visits with a Buyer Organization: a Social Network Perspective," that was recently published in the Journal of the Academy of Marketing Science, Culverhouse faculty Sebastian Forkmann and Thomas Baker draw on social network theory and adopt a novel within-tie change perspective to provide guidance regarding salesperson choreographing.
Yi-Ren Wang, a recent graduate of the Culverhouse College's management doctoral program, was recently selected by the Society for Industrial and Organizational Psychology's Awards Committee to receive the 2022 S. Rains Wallace Dissertation Award. This award is given by the Society for Industrial and Organizational Psychology (SIOP) to the person who completes the best doctoral dissertation research germane to the field of I-O psychology. The winning dissertation research demonstrates the use of research methods that are both rigorous and creative. Yi-Ren is now an assistant professor of organizational behavior at the Asia School of Business in Kuala Lumpur, Malaysia.
---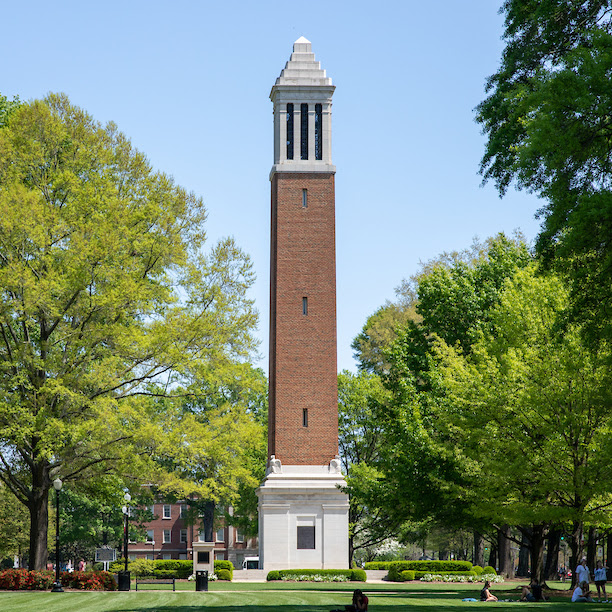 Grant Incubator Program
Culverhouse's Grant Incubator Program features monthly workshops designed to build grant-writing skills and support faculty efforts to develop and submit proposals to a funding agency or foundation. See upcoming sessions and recent webinar recordings on the Program's website.
---
A Hub for Research
To browse additional stories about research at the Culverhouse College of Business, visit our College's research website. This website also features media citations, info on faculty support programs, research policies, and recent publications.
---
Recent Noteworthy Published Research