Recognizing the Contributions of Culverhouse Female Leaders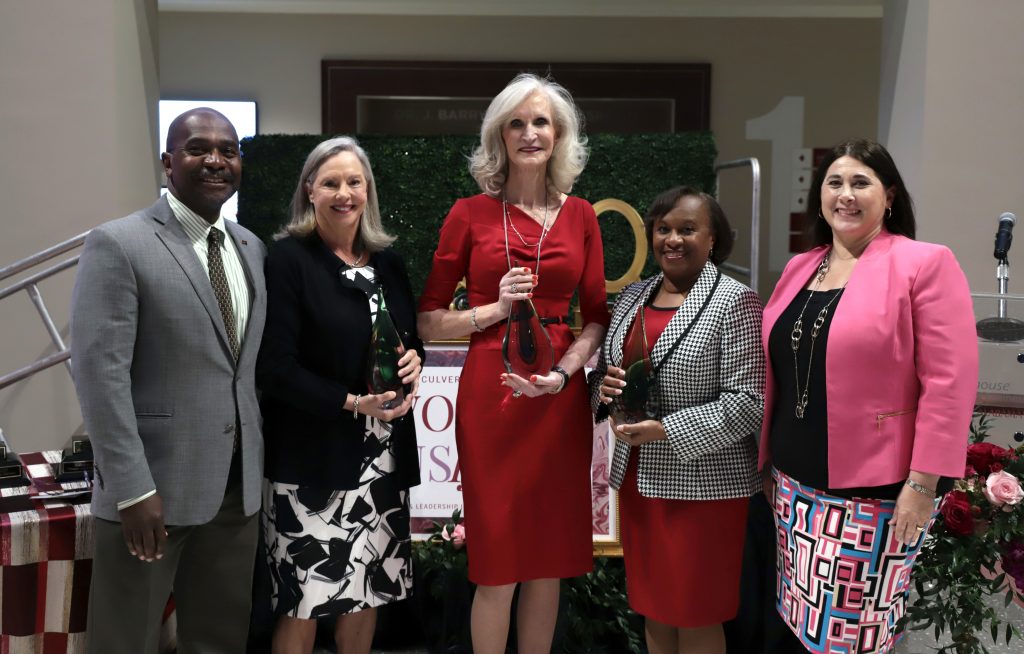 The Culverhouse College of Business held its inaugural Women in Business Conference March 25-26. The WIB conference was open to everybody, and UA students had the opportunity to attend the conference free of charge. During the conference, which was designed to inspire, support, and sponsor women in business, academic and professional experts presented sessions on various matters such as networking, branding, entrepreneurship, innovation, and addressing inappropriate questions and behavior in the workplace. There were eight presentations across the two days.
Presenters included Charli Matthews, founder and CEO of Empowering Brands; Tracy Croom, director of financial management at Federal Reserve Bank of Atlanta; and Laura Razzolini, professor of management for Culverhouse College of Business; among many others.
The WIB Conference was held in conjunction with the Culverhouse DEI Women's Leadership Initiative Recognition Dinner, which occurred on Friday night. During this celebratory dinner, people gathered to honor three exemplary alumnae of the Culverhouse College of Business and celebrate their professional and societal achievements. The 2022 honorees were Lieutenant General Gwen Bingham, Kathryn Hornsby, and Sherrie LeMier-Potts. You can find detailed bios of each of the honorees here.
Dr. James E. King, Jr., associate dean for diversity, equity and inclusion for Culverhouse College of Business started the second day of the conference off by leading a discussion on the DEI Women's Leadership Initiative, sharing with attendees the effort behind the conference, as well as the Women's Leadership Initiative Recognition Dinner. Proceeds from ticket sales of the event went toward funding the Minerva Summer Program, an initiative designed to introduce young women to business career opportunities.