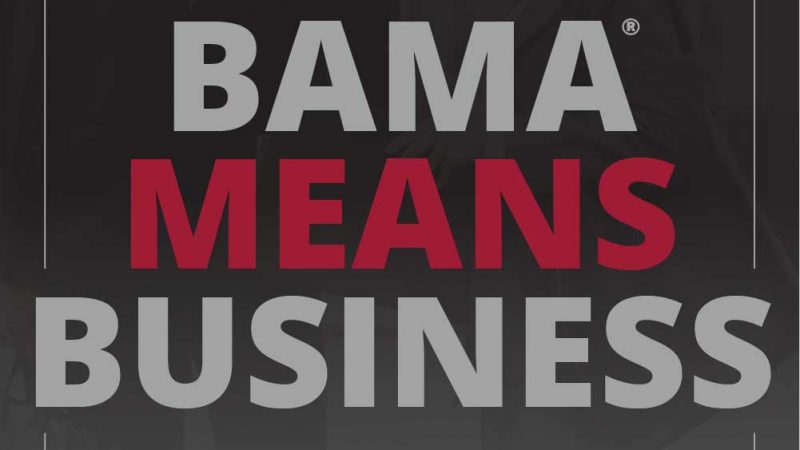 Bama Means Business Podcast: Jenn Bouchard
On this episode of Bama Means Business, Cole Stevens sits down with Jenn Bouchard, Recruitment Marketing and talent Enablement Leader at Meta (formerly Facebook). Bouchard graduated from The University of Alabama in 2007 and joined Meta 10 years ago in San Francisco, though she currently resides in New York City. She speaks on the extent to which Meta has grown in that time, fostering team building and effective communication in a hybrid work environment, and qualities she looks for when considering a candidate for a position at Meta. Bouchard stresses the importance of intangible qualities, such as one's growth mindset, and ability to give and receive feedback are just as important as his or her technical skills. Bouchard also shares her inspiration for mentoring young women in technology.
Bouchard was the first person from her family to attend and graduate from a major university, and she shares that she thinks graduating from UA was one of her "superpowers in a West Coast-based company." She says that it gave her a unique perspective that allowed her to bring new ideas to the table. She enjoyed speaking with students while she was back in Tuscaloosa and learning how many of them are integrating several different areas of study to gain a comprehensive understanding of business. Bouchard's biggest piece of advice to students is being comfortable with being told no.
"Don't be afraid of no; it doesn't actually hurt you…trust your instincts."
The Bama Means Business Podcast offers a unique perspective on a variety of topics from some of our faculty, staff, students, alumni, and friends of the college.