Fayard Gift to Enhance First-generation Scholarship Support
Gary and Nancy Fayard expect their most recent commitment to the Culverhouse College of Business will create a lasting impact on students as they navigate their lifetime of learning.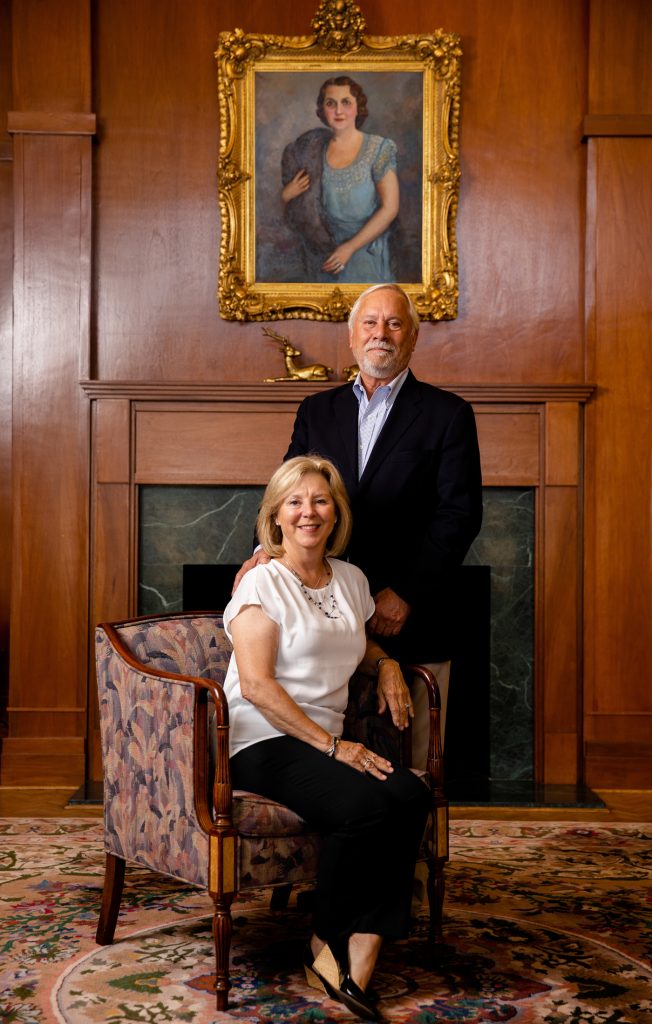 The $1 million Fayard First Generation Business Scholars Endowed Scholarship will provide financial support for first-generation business students from the state of Alabama. The Fayards also made a $2 million gift to UA's College of Education to support the Fayard Endowed Chair in Literacy Education.
Gary Fayard, a 1975 graduate of UA's Culverhouse College of Business, and Nancy Fayard, a 1975 graduate in education, said that these gifts are aimed at creating a solid path toward higher education for students throughout the state.
The Culverhouse College of Business will see the effect of the Fayards' generosity, particularly for its first-generation students. Gary said his involvement with the Coca-Cola First Generation Scholars Program in his role as the CFO and executive vice-president of Coca-Cola is what initially introduced him to many first-generation students.
"Once a year, I attended a luncheon that the University would host for those scholars," Gary said. "It was the best experience I had the entire year. You see these kids who have phenomenal achievements throughout high school, but most of them would not be able to attend college without some kind of scholarship."
"So many potential first-generation students and their families view the college experience as inaccessible due to financial constraints. The Fayards understand that and have made a substantive investment to effect change and level the playing field," said Dean Kay M. Palan of Culverhouse.
For the Fayards, their gifts are not only an investment in people and students, but also a lasting investment in The University of Alabama.