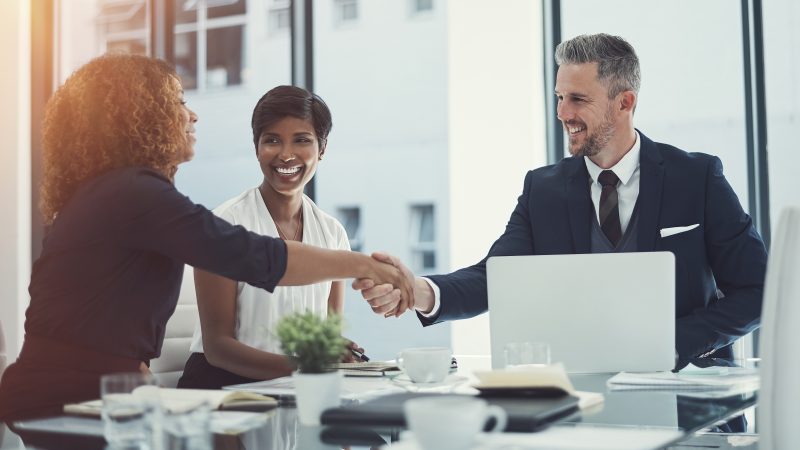 Culverhouse Debuts Executive Education Program
 Business Cybersecurity Virtual Open House on Jan. 11: Register Here
There are some things best left to chance, and your career should not be one of them.
Leveraging the renowned faculty and expert partners of The University of Alabama's top-rated Culverhouse College of Business, the all-new Executive Education at Culverhouse program offers decision-makers and senior practitioners a unique opportunity to gain hard skills and deep knowledge that will allow them to make transformative impacts within their organizations.
Featuring distinct module-based tracks via in-person, virtual, and hybrid formats, Executive Education at Culverhouse will hone an individual participant's ability to make effective and informed decisions, lead technical teams, and identify – and ameliorate – risks. Initial modules include business cybersecurity, data analytics, and executive leadership, with more courses on the way.
"We've heard and heeded the call from established alumni, partners, and friends of the Culverhouse College of Business for learning options that are suited for their needs and schedules," said College Dean Kay Palan.
"We're going all-in with an executive-focused curriculum crafted by both our highest-ranking and straight-from-industry faculty. Ancillary benefits like campus visits and structured team building and networking opportunities make our offerings especially unique," she added.
The lead-in program is business cybersecurity, which is oriented toward the IT leader who oversees the team responsible for hardening an organization's digital footprint as well as the day-to-day practitioner. Practical topics discussed in the six distinct modules include threat detection, mitigation, reporting and remediation, insider threats, and best practices in developing a cybersecurity-focused culture.
Leading the program is Dr. Allen Johnston, the Marillyn Hewson Endowed Professor in Cyber Security at Culverhouse and a highly respected authority on cyber threats. A webinar info session for the technical track on Jan. 11, 2022, from 5-7 p.m. offers interested participants an opportunity to get further details ahead of the program's launch in April. Register for that session here.
Also launching in 2022 is the executive leadership series titled "Building a Culture of Excellence" that is focused on helping high-potential employees amplify performance, foster innovation, and drive sustainable growth at their organizations.
Jan Jones, senior director of executive education at Culverhouse, explained that "Our program in executive leadership will help participants identify and leverage their strengths and values so that they become more effective at the art of strategic business decision-making and better able to motivate their teams."
Led by Drs. Dan Bachrach, Ron Dulek, Joanne Hale, Lou Marino, Jef Naidoo, and Lonnie Strickland, the executive leadership series features modules on communications, negotiation, crisis management, time management, business cybersecurity from an executive vantage point, and leadership and strategy.
Furthermore, a bootcamp series on business analytics deploys in summer 2022, with an info session in February 2022. Led by Dr. Jason Parton, who oversees the Marillyn A. Hewson Data Analytics Lab that is housed with Culverhouse's Institute of Data and Analytics, the program offers six modules in a learning spectrum from introductory to advanced.
"Having an understanding of data and business analytics is just about a required skill for those with decision-making powers within an organization. Our curriculum is set up so that one can come in with peripheral knowledge and pick the modules that make the most sense for their own professional goals," said Parton.
Interested participants may enter their details on the Executive Education at Culverhouse website for more info or contact Jan Jones, director of the program at jjones@culverhouse.ua.edu or 205-348-7221.