Coiffure-minded, Entrepreneurially-driven UA Student Opens Crimson Cuts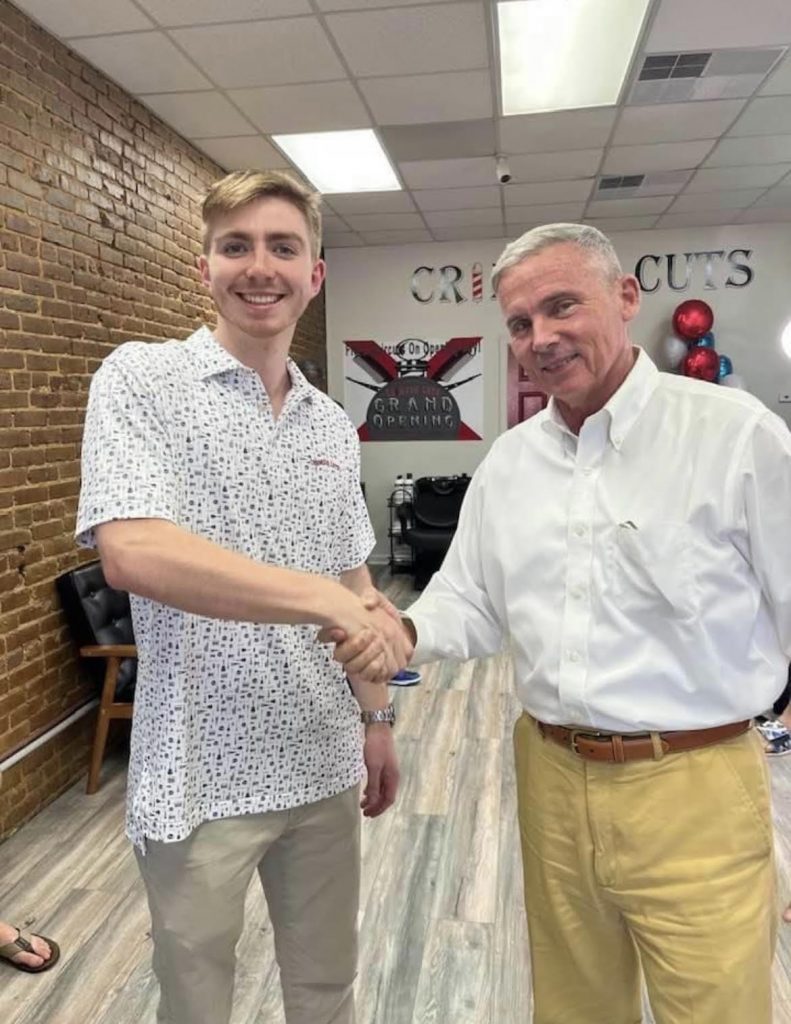 University of Alabama junior Jack Mauldin celebrated the grand opening of his barbershop, Crimson Cuts, on Friday, Oct. 15, 2021 in downtown Tuscaloosa. Representatives from the Chamber of Commerce of West Alabama, as well as Lee Busby, representing the downtown area on the Tuscaloosa City Council, attended the ribbon-cutting ceremony.
Mauldin came up with the idea for his barbershop when he learned 55 percent of freshmen at UA do not have their cars on campus. Since the closest barbershop to the dorms was nearly two miles away, many freshmen lacked access to a haircut. Mauldin sought to meet this need by creating a business that provides a cost-conscious, convenient, and high-quality haircut to UA students.
Last April, Maulden participated in the 2021 Edward K. Aldag, Jr. Business Plan Competition and presented the concept for his barbershop. The Alabama Entrepreneurship Institute hosts this competition in conjunction with the EDGE each year. During this competition, students present their business ideas for the chance to win $50,000 to assist them in getting their ideas off the ground.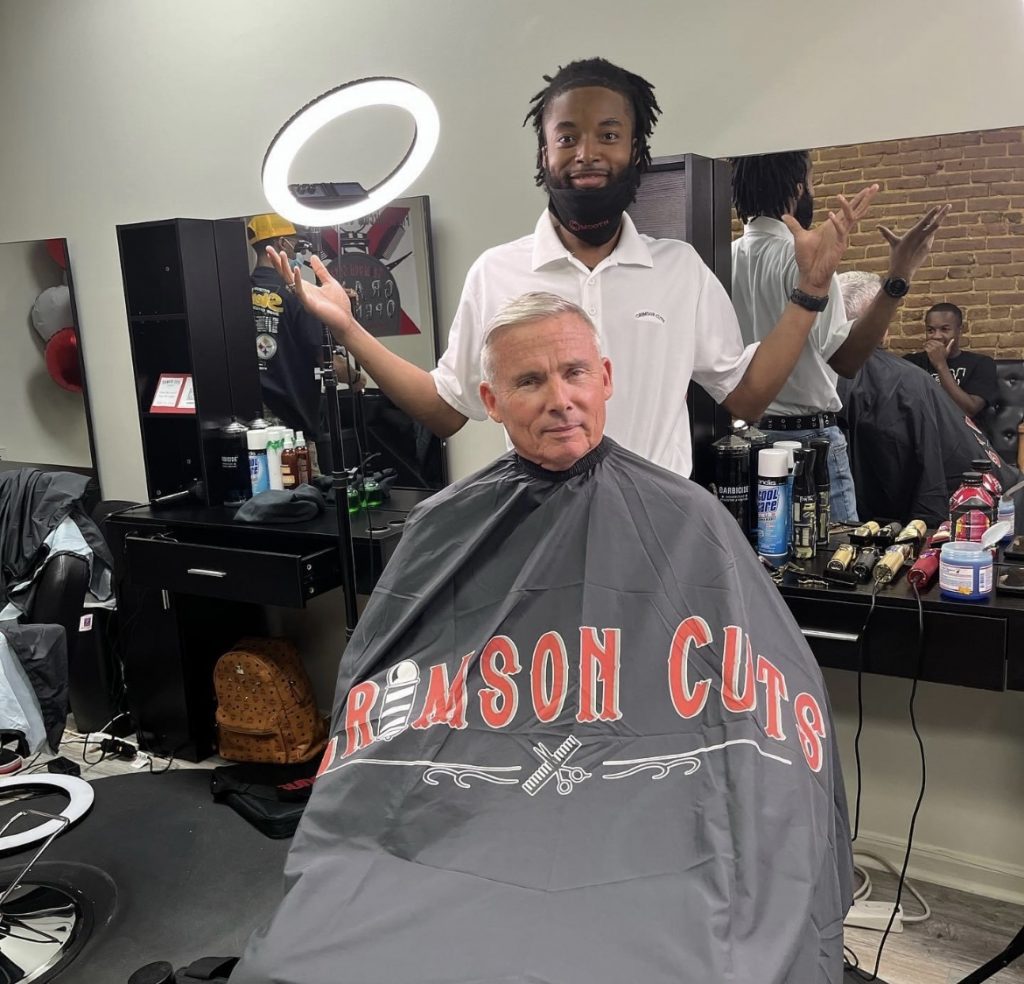 Mauldin's participation in the Aldag Competition was instrumental in encouraging him to pursue Crimson Cuts. "While I did not win, the process of conceptualizing a business helped me grow my confidence as an entrepreneur," Mauldin said.
Following the competition, Mauldin learned about the Crimson Entrepreneurship Academy, a nine-week business development program designed to help participants further develop and refine their business ideas. Mauldin was accepted into the program after impressing the AEI team with his pitch during the Aldag Competition. He spent all summer in Tuscaloosa advancing Crimson Cuts, supported by the resources that the CEA provided. The CEA facilitated meetings with attorneys, accountants, local business owners, venture capitalists, and marketing experts.
"If it wasn't for Gina Simpson and Theresa Welbourne doing an amazing job at running CEA, I am confident I would not be opening the business," Mauldin said.
Mauldin has always wanted to be an entrepreneur and has taken classes in both the Culverhouse College of Business and UA's New College. While the business classes provide core skills for entrepreneurs, the New College Life Track complements the curriculum with flexibility needed to run his business.
There are many opportunities for student entrepreneurs to learn and transform their ideas into a business. Between a new minor in entrepreneurship that anyone on campus can take to all the competitions, coaching and networking offered through the Alabama Entrepreneurship Institute, UA students, faculty and staff all have numerous opportunities to explore.
To learn more about Crimson Cuts, visit crimsoncuts.com.