Nominations Sought for First Black UA Alumni Award Ceremony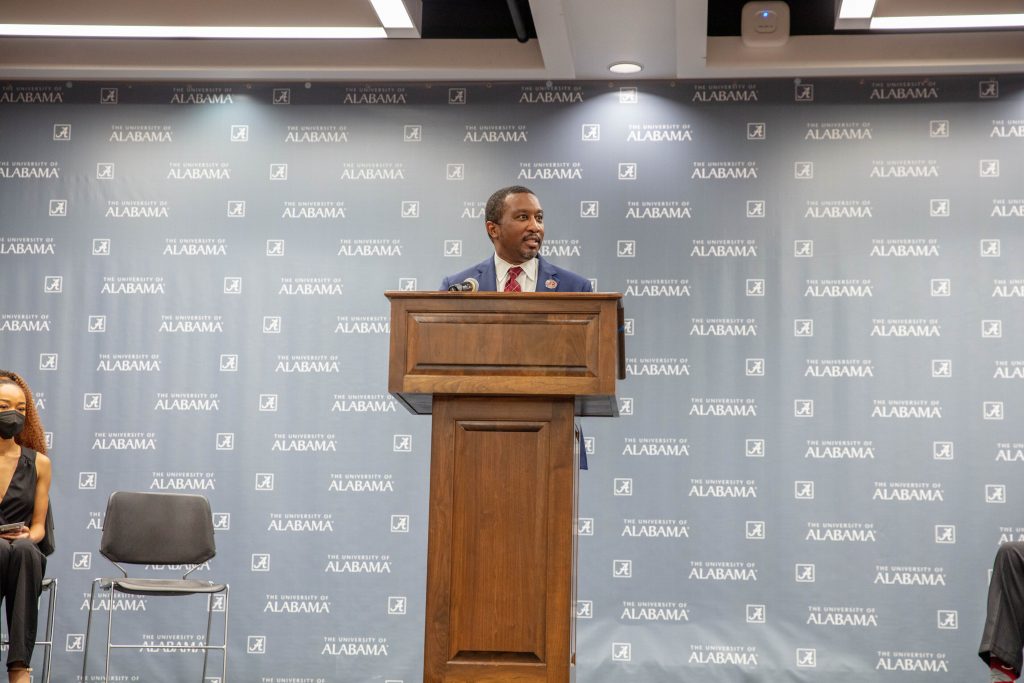 Story via UA Strategic Communications
There are many Black legends who got their start at The University of Alabama.
A new awards program named after one of UA's pioneers will honor and celebrate these alumni.
The UA Black Alumni Association in partnership with the Culverhouse College of Business Office for Diversity, Equity and Inclusion is seeking nominations for the first annual  Vivian Malone Alumni Awards: Celebrating Alumni Excellence & Supporting Student Success to be presented in April 2022.
Dr. James King, Culverhouse associate dean of diversity, equity and inclusion, said the award ceremony will shine a spotlight on the tremendous achievements of the Capstone's Black alumni throughout the University's history.
"The awards are to honor those alums who have used what they have learned and acquired at the University of Alabama to excel in their chosen endeavors while furthering the advancement of the University," King said.
"We want to let them know how much we appreciate them and that they're welcome to engage with us in whatever ways they choose to go forward. People can self-nominate or nominate others. It's for all Black alumni with a degree in any field. We're not accepting post-humous nominations at this time."
The nomination deadline is Nov. 30 at 5 p.m.
Nominations must reflect the positive traits that the UA Black Alumni Association and Culverhouse seek to honor, such as:
Significant achievements the nominee has made in his/her chosen profession
How their achievements reflect the value of their UA education
Significant achievements made in his/her community
Honors, accolades, charitable involvement
Evidence of these accomplishments must be uploaded with each nomination.
King said Judge John England has already been selected for the Lifetime Achievement Award and Kerry Goode for the Courage Award, but the Distinguished Alumni Award, Rising Tide Award and Outstanding 2019-2020 Graduate Award are still open.
See the website for a description of each award category.
A reception will be held at Hewson Hall on April 9, 2022, at 5:30 p.m. followed by dinner at 6 p.m. where the awards will be presented.
Honorees will be spotlighted in individual video tributes at the event and permanently listed on the Malone Awards website. Two tickets will be provided for each honoree.
Following the banquet will be a concluding event, "Houndstooth and Heels," at the Dinah Washington Cultural Arts Center in downtown Tuscaloosa.
"Many of the honorees came from very humble backgrounds and can tell you that UA was critical to their success," King said. "Another reason we want to highlight these Black alumni and their accomplishments is that it will help current and future Black students at The University of Alabama see themselves in these roles and inspire them to achieve at that level.
"Lastly, we want to give the honorees an open door to UA to help them get directly engaged and network with our all current students, which will provide the students with career opportunities and preparation for working in a diverse, global workplace."
Some of the event's supporting organizations are PROJECTXYZ, Inc., Acclinate, the Black Student Union, The National Society of Black Engineers, the National Black MBA Association and the Black Business Student Association. Additional corporate sponsorship is still available.