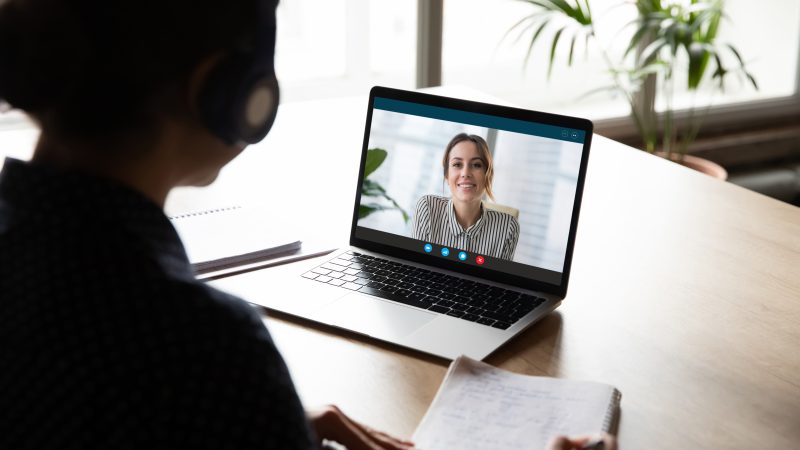 Culverhouse Executive Mentoring Series: More Meaningful Connections
By Stephanie Cohen
As The University of Alabama approaches close to a year of virtual learning and remote operations forced by COVID-19, it is apparent that the need for engaging, meaningful, and intentional connections is more important than ever. And a robust effort conceptualized to connect students with industry professionals in the fall semester by Quoc Hoang, director of experiential learning for the Culverhouse College of Business, helped meet that need. Hoang made it his mission to organize the virtual Executive Mentoring Series, a sequence of three events featuring speakers drawn from the Culverhouse Board of Visitors.
Hoang had observed the awkward silences and lack of engagement that frequently accompanied networking events over Zoom throughout the past year and wanted to provide students and Board of Visitors (BOV) members with an experience that would result in more meaningful conversations. Hoang employed a unique approach to accomplish this:
"Our goal was to create a virtual space where these 'executive mentors' and our students could connect through intentional and open conversation" Hoang said.
"In advance of their time together, mentors and students shared topics of interest and questions which led to real exchanges and deeper thoughts."
Hoang created informational slides on each executive mentor, complete with name, occupation, and "ask me about" sections. These slides also included a link to the mentors' LinkedIn profiles that students could reference for additional background information. Students were able to read all about the speakers and choose which conversations they wanted to be a part of. The executive mentors knew that there was an interest in what they had to share because of the questions that students had submitted beforehand, and, therefore, had a foundation on which to connect with students.
Participants found that this series yielded more engaging and fruitful conversations between mentors and students due to the careful preparation that preceded each one. In total, there were three executive mentoring conversations. Over 30 BOV mentors and 100 students participated in these events.
In a post-event survey, a student noted, "I loved the event. I liked that it was a small enough group of students that, especially on Zoom, it was still able to feel intimate. The event was short enough to keep everybody engaged, but long enough to have meaningful and impactful conversations."
Following the success of last semester's executive mentoring conversations, Hoang is excited to host more during the Spring 2021 semester.
The conversations will be on Thursday, March 25; Thursday, April 1; and Monday, April 5.
The events are limited to 20 students each. Interested in participating? If so apply here, and learn more about the BOV Mentors here.
Ultimately, to Hoang, the value-add of the series was clear, "Culverhouse's Board of Visitors includes our most successful alums and business leaders. During a time where many have felt disconnected, I'm excited that we helped make real connections in a virtual space."
College alumni and friends who would like to take part in future series can contact Hoang at qhoang@culverhouse.ua.edu.