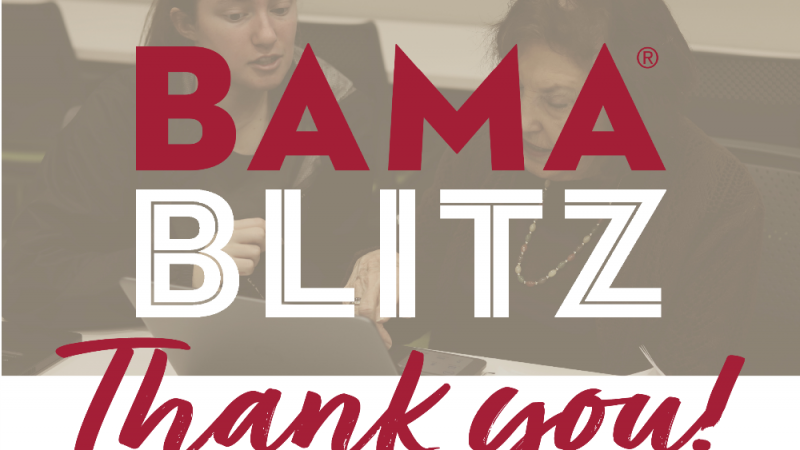 Updates From the Culverhouse College of Business | September 2020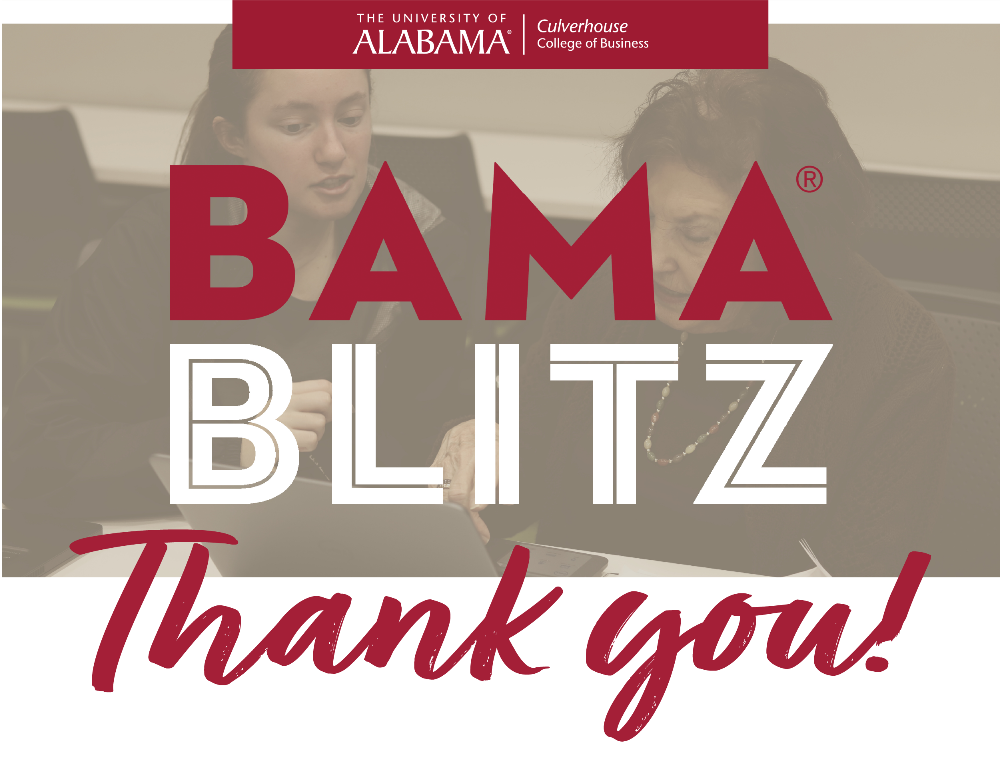 Bama Blitz Brings It In for Culverhouse LIFT
Over the past few years, The University of Alabama has hosted Bama Blitz, an online fundraising event, that brings alumni and friends together to support a variety of campus causes.
Culverhouse's Bama Blitz 2020 passion project was related to the College's Culverhouse LIFT program, which leverages our talented students to improve job skills and learning opportunities for residents throughout West Alabama. Student participants work as tutors at local schools or to help local business owners learn bookkeeping or technical skills  –– and as a result, learn invaluable life and professional lessons.
This year, over $380,000 was raised from over 205 individual gifts. Funds will benefit the College and will support Culverhouse LIFT's current ongoing and significant expenses, plus help it expand its operations into additional communities.
---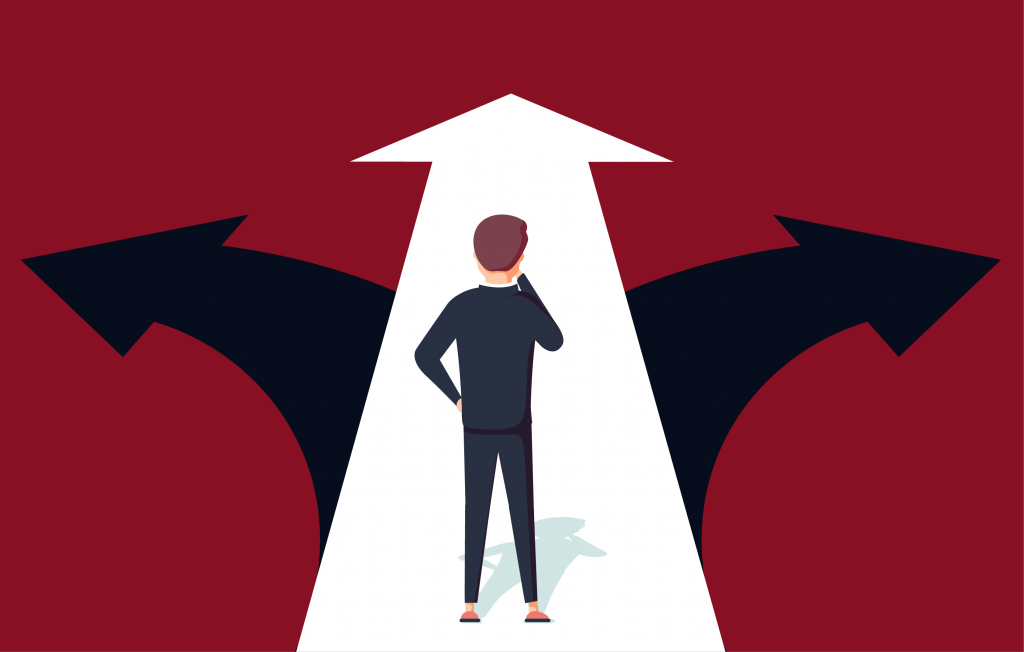 Joint MSU/UA Research First to Explore 'Leadership as Event Management'
When the coronavirus pandemic hit the United States in March, business leaders didn't have much time to respond. They were immediately tasked with pivoting operations and reinventing processes to stay afloat or provide support for others.
In most cases, leadership — and the decisions that leaders make in the face of an event like this pandemic — can be the determining factor between business success or failure.
A collaboration between Frederick Morgeson, Eli Broad Professor of Management at the Broad College of Business at Michigan State University and Daniel Bachrach, Professor of Management and Morrow Fellow at The University of Alabama's Culverhouse College of Business, is a groundbreaking first foray to delve into the implications of the fragmented, event-heavy reality of leaders.
Read more about this research collaboration here.
---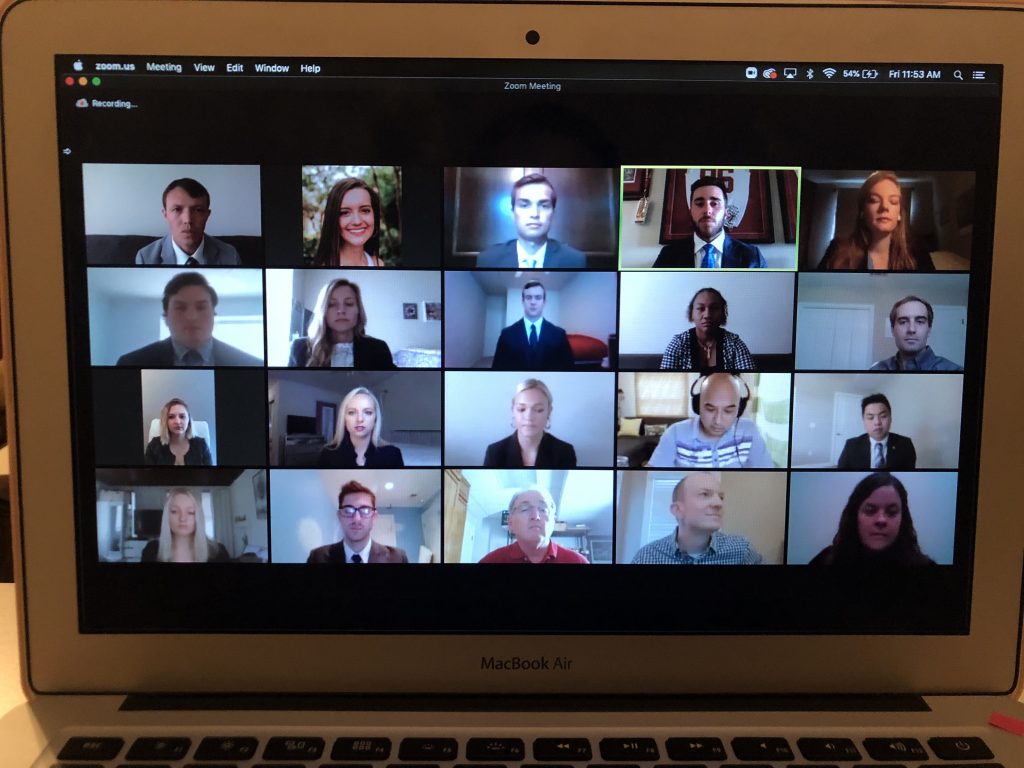 Speaker's Edge Concludes First-Ever Virtual MBA Launch Week
Every year the MBA Launch event welcomes first-year traditional MBAs and full-time STEM/CREATE MBA students with a series of professional development and networking sessions and team-building exercises. This year, MBA Launch was held virtually for the first time. The highlight of the MBA Launch week is Speaker's Edge, in which student teams are tasked with developing a solution to a business problem.
The teams are given 48 hours to develop their plans and then present their proposals to a panel composed of faculty and corporate partners.
This year's first-place winner was Team 20, represented by Jane Gillette, Lloyd Escue, Alexander Ewing, and Aimee Paxton. Jessica Amerson was named as best individual presenter and Madeline Gilmer was named as having the best Q&A responses.
Congrats!
---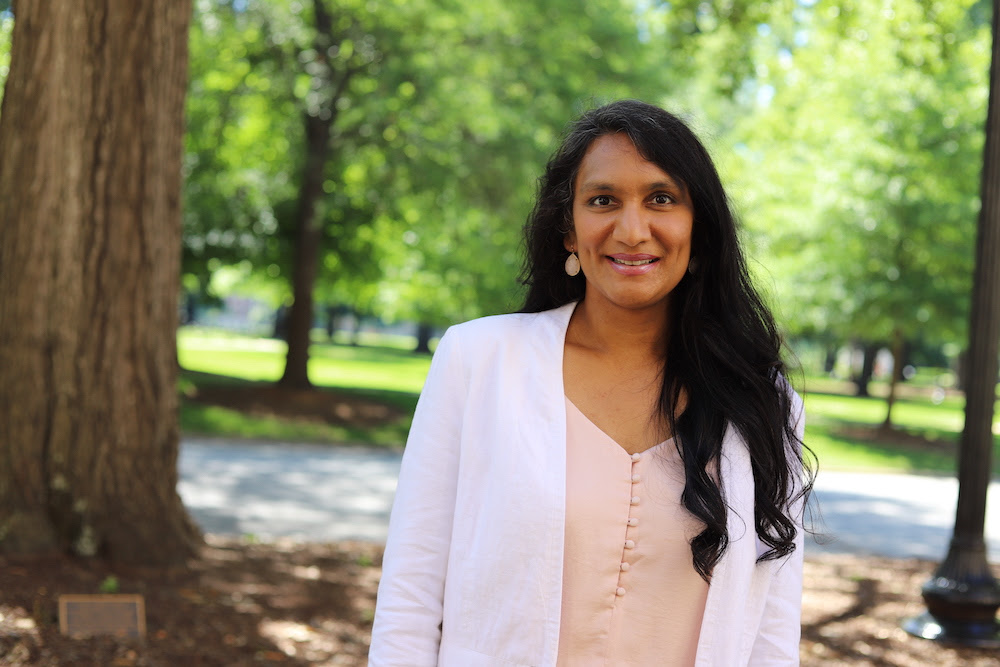 The Manderson Executive MBA: Apply by Oct. 19
The Executive MBA program offered by Culverhouse Manderson Graduate School of Business realizes that today's business professionals pursuing an MBA must juggle family and an ever-growing work schedule.
A new streamlined format for the program – both in its Tuscaloosa and Huntsville-based tracks – offers a blend of in-person classroom instruction and online learning. As a result, students can now earn their Executive MBA in just 17 months via 34 in-class days.
And it's not too late to apply for the Tuscaloosa track, which starts in January 2021.
Get the details on applying and hear from alumni about how the Manderson EMBA has advanced –– and transformed –– their careers.
Just don't delay: the deadline to apply is October 19.
---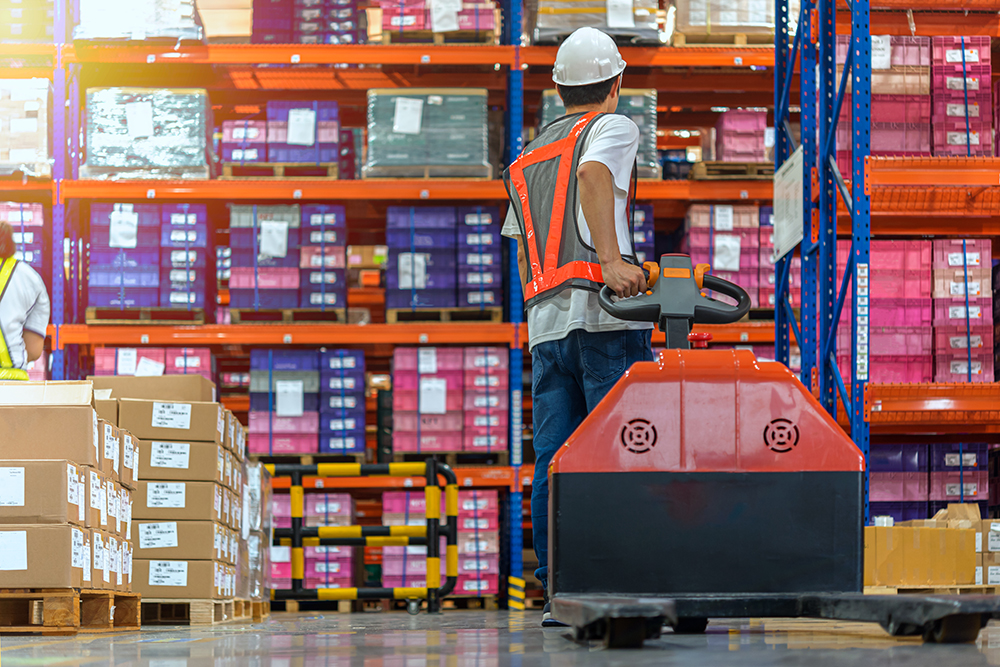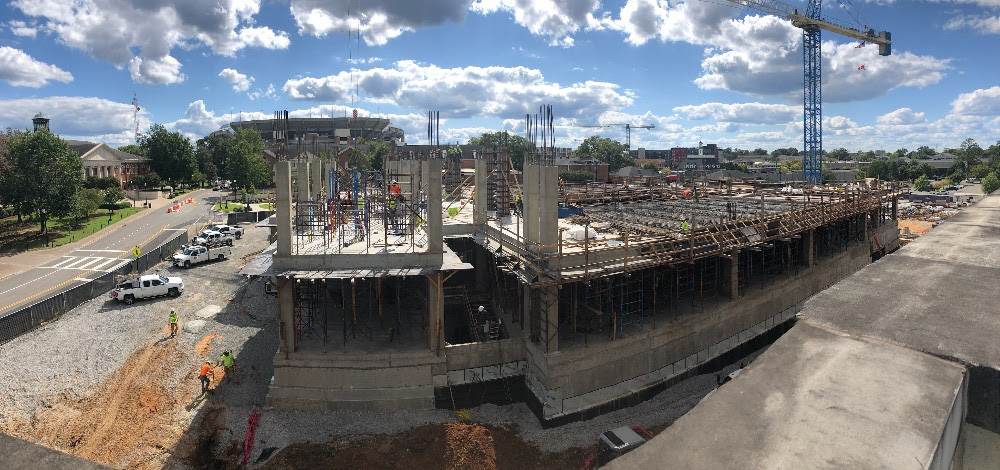 Hewson Hall Updates
Construction of Hewson Hall is continuing along on schedule. Concrete for the first floor has largely been poured and the upper stories are coming into view.
---