Two Teams Take on NBMBAA Case Competition for 2020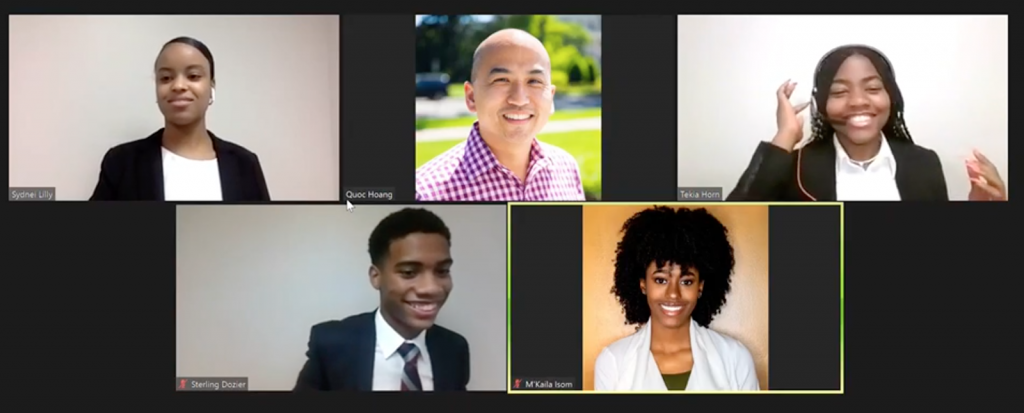 Written by Diana Boone, Manderson MBA '21.
The Manderson Graduate School of Business Case Team started its 2020-2021 season with the 42nd annual National Black MBA Association Case Competition over the weekend of September 18-20.
The graduate team was well-represented by MBA students Oliver Robinson, Savanah Hiers, RaShaad Pendleton, and Jasmine Johnson, who presented a comprehensive digital sales strategy recommendation to the case sponsor, Fiat Chrysler Automobiles. Due to the COVID-19 pandemic, this year's conference and 33-team competition were hosted virtually. The Case Team completed all case preparation remotely as well, leading them to approach teamwork and collaboration in a new way.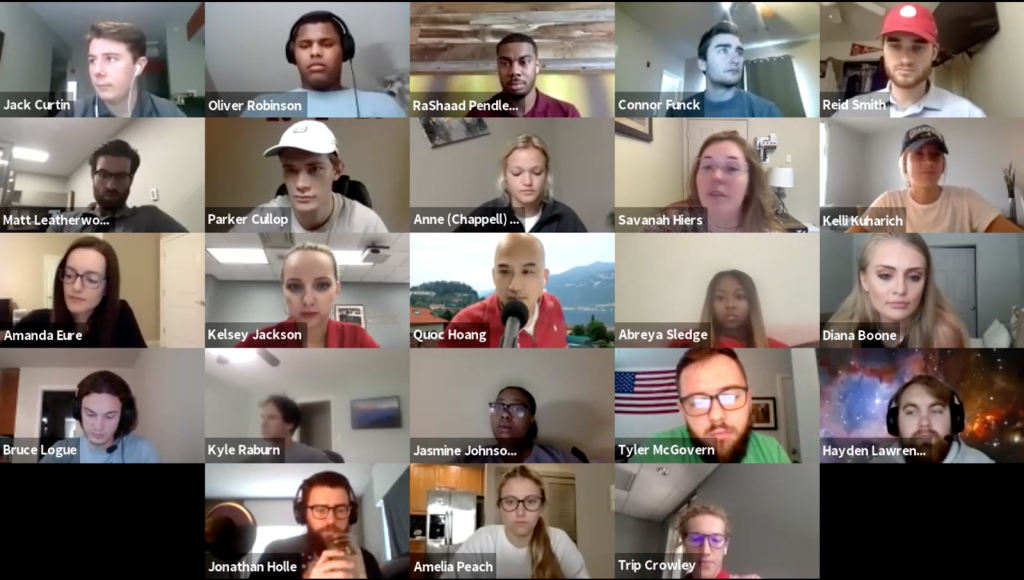 "One of the hardest adjustments may have been not having the ability to work in the same space. Losing the chance to bounce ideas off each other, brainstorm, or even get to know each other was difficult but an invaluable experience," said returning team member Savanah Hiers.
First-year team member RaShaad Pendleton noted the strong relationships built among the team despite a virtual experience. "I feel that the group and I still were able to build a connection and establish relationships with each other virtually. […] I believe we made the most out of the circumstances. I am thankful for the experience because this will be the new normal for a while now."
With this year's shift to a virtual competition format, Culverhouse had the opportunity to compete in NBMBAA's Undergraduate Business Case Competition for the first time, represented by students Sterling Dozier, Tekia Horn, M'Kaila Isom, and Sydnei Lilly. The undergraduate team presented a strategic recommendation to Netflix in response to a multifaceted case prompt.
Quoc Hoang, Case Team adviser and director of Experiential Learning at the Culverhouse College of Business, said of the two teams:
These students took on a challenging case while they juggled the start of the fall semester, recruiting, and various uncertainties associated with COVID. Unlike past years when the team would have spent a lot of time physically together while preparing for the case, all their work leading up to the competition was done virtually. Working in teams and building team chemistry is quite challenging when you've never met each other in person. I was impressed with how they used technology to effectively collaborate and communicate with each other.

I can tell you that this competition was an excellent learning experience for the students and for me as well.
NBMBAA has been a valued partner with Manderson and Culverhouse for several years, with case teams finding success at the organization's annual competitions.
Manderson is located within the Culverhouse College of Business. For more information about Manderson Case Team, contact Quoc Hoang at qhoang@culverhouse.ua.edu.