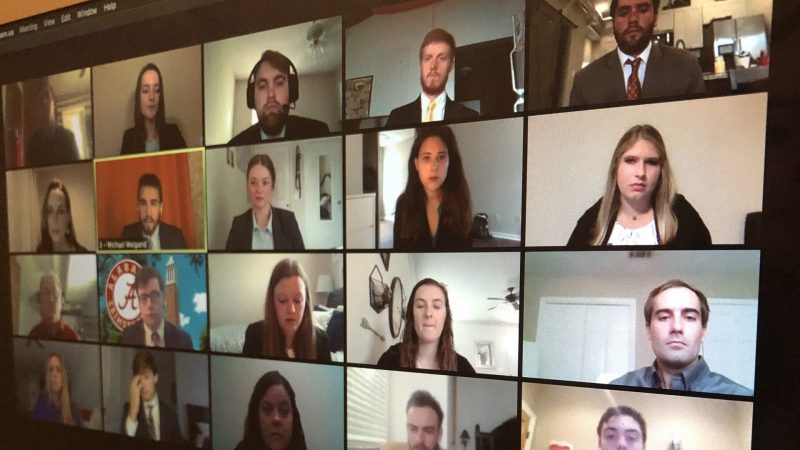 Speaker's Edge Concludes First-Ever Virtual MBA Launch Week
The Manderson Graduate School of Business at The University of Alabama wrapped up its week of orientation activities with the Speaker's Edge competition and awards ceremony on Friday, August 14, 2020. Manderson is part of The Culverhouse College of Business.
"MBA Launch," welcomes first-year traditional MBAs and full-time STEM/CREATE MBA students with a series of professional development and networking sessions and team-building exercises. This year, MBA Launch was held virtually for the first time.
Manderson welcomed 167 students, 64 in the Traditional program, and 103 in the STEM/CREATE Path, to the MBA program.
Info about the Manderson MBA program can be found here.
Speaker's Edge is an annual competition for all incoming MBA candidates in which student teams are tasked with presenting a business solution. The teams are given 48 hours to develop their plans and then present their proposals to a panel composed of faculty and corporate partners. This year's first-place winner was Team 20, represented by Jane Gillette, Lloyd Escue, Alexander Ewing, and Aimee Paxton. Jessica Amerson was named as best individual presenter and Madeline Gilmer was named as having the best Q&A responses.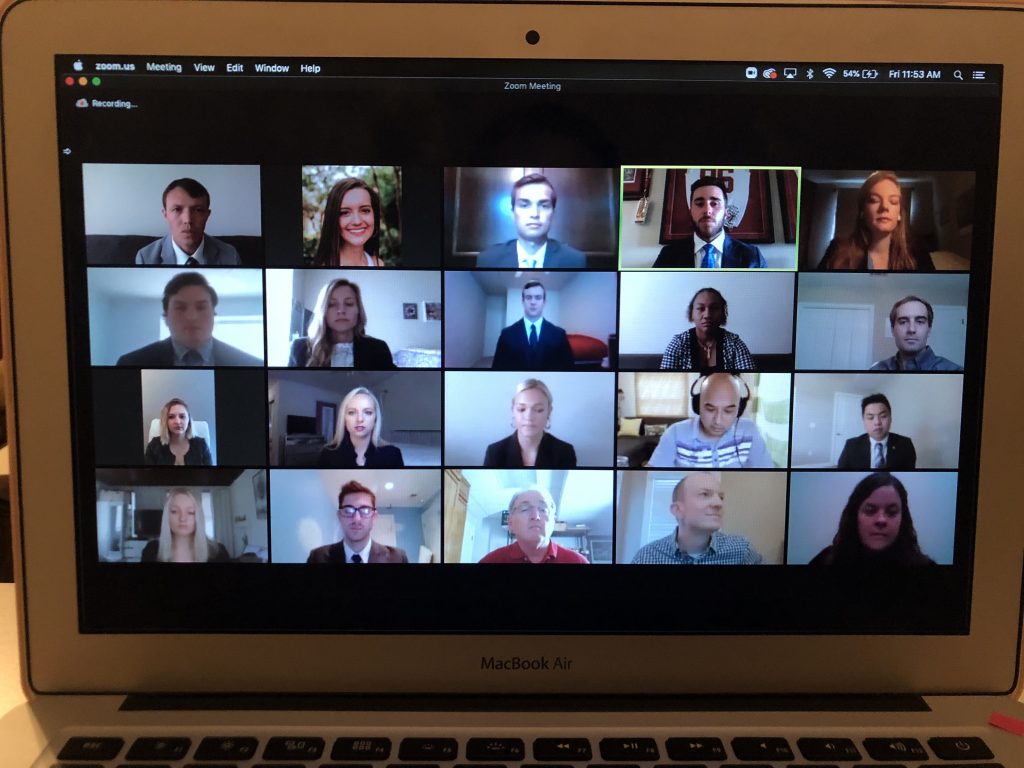 Some students share anecdotes about what made the week and Speaker's Edge so special:
"Speaker's Edge taught me a lot about how to effectively and confidently answer questions from experts."
While intimidating, this was extremely helpful. I know as an early career engineer I'll be frequently questioned on my decisions, so this confidence and poise I learned will be hugely important in my future. – Jane Gillette
"I felt that Speaker's Edge was a very unique opportunity."
The value began with my team and the way that we were able to work together to harness our individual strengths in order to produce a well-rounded and informed interruption of the business strategic plan. In addition, I felt that value also came in the form of mentorship from the judges. These are people that hold important positions in well-respected companies, and they helped to instruct not only through their post-presentation comments and critiques but also through the way that they pushed us to be knowledgeable above and beyond the standard.
As a Manderson student, I believe that it was an invaluable introduction to the standards to which we should hold our work and desire for knowledge. As a future consultant, participating in case competitions like Speaker's Edge is important for preparing me for future work within my firm and with my clients. The competition has helped to give me a base for approaching future client issues in a dynamic, agile, and unique way. I am very grateful to Manderson for the experience.  – Aimee Paxton
"My greatest takeaways from the competition have to be the genuine confidence it assured within myself and the fact that it forced our group to think abstractly."
I'm extremely grateful for the opportunity we were given to participate in this year's Speakers Edge competition, which wouldn't have been possible without Connie and many others who played a role in making it happen.
I will certainly take note of all the positive and negative feedback from the judges and use it as I go through my next two years here at UA and throughout my career. – Lloyd Escue