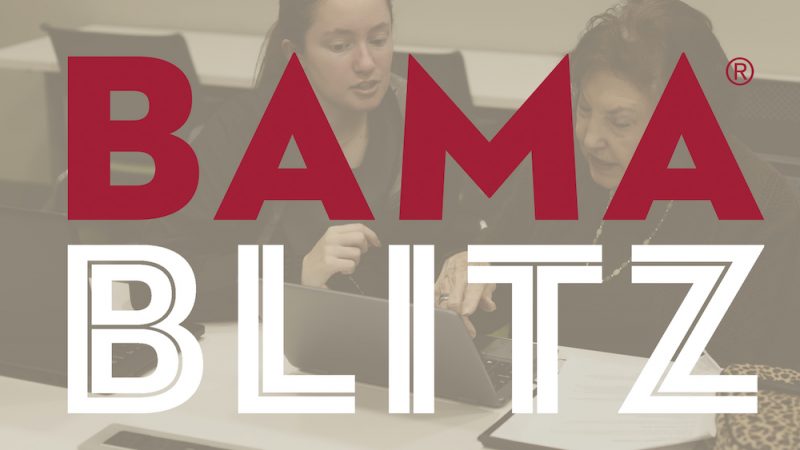 Bama Blitz Returns 9/15 to Benefit Culverhouse LIFT
Bama Blitz, The University of Alabama's annual online fundraising drive, launches Tuesday, September 15 at 8:00 a.m. CST and concludes at Thursday, September 17 at 11:59 p.m. CST.
Every college across campus has its own cause. For our college, the priority is Culverhouse LIFT, which has leveraged student talent to improve job skills of adults and teens in Tuscaloosa and elsewhere throughout the West Alabama region since 2014.
For example, during the onset of the coronavirus pandemic, Culverhouse LIFT was able to develop rapid-response tutoring programs that filled the gaps made by when schools transitioned learning to virtual formats. It has also done work to assist small business owners through navigating the process of applying to relief programs via workshops and webinars.
To Grow and Elevate
Contributions made to the Culverhouse Bama Blitz passion project will go directly toward Culverhouse LIFT's ongoing – and significant – expenses.
Furthermore, funds will help grow Culverhouse LIFT so that it can begin offering its job skills classes and training sessions in more West Alabama communities, either in-person or virtually.
Get Ready for Bama Blitz
Add Bama Blitz to Your Calendar
More about the Culverhouse LIFT Bama Blitz Passion Project
Learn More
Watch a video about Culverhouse LIFT above. Note: this video was produced prior to the onset of the COVID-19 pandemic.