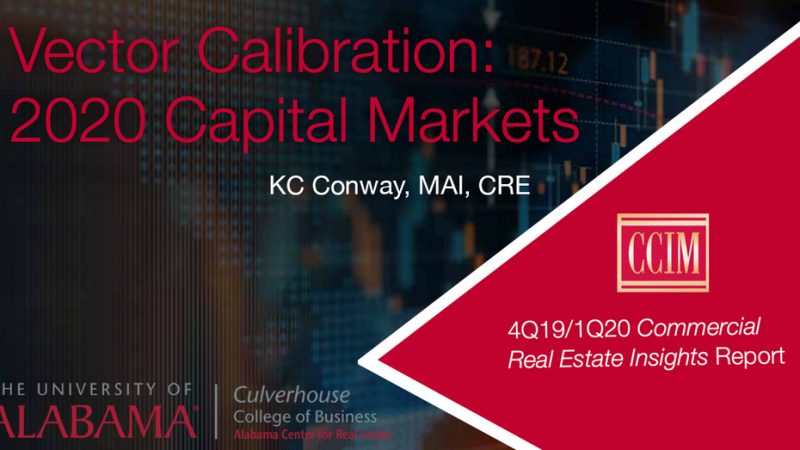 ACRE/CCIM: Recalibration of Commercial Real Estate Investment Strategies Needed in 2020
Alabama Center for Real Estate Director of Research and Corporate Engagement and CCIM Chief Economist KC Conway released a special report entitled "Vector Calibration: 2020 Capital Markets" that reconciles the plethora of data and conflicting views to provide the industry with a comprehensive resource for reallocating capital and realigning commercial real estate investment strategies in 2020.
Conway will speak on this topic as well as lead a capital markets panel at ACREcom20 on February 7, 2020, at The Club in Birmingham. For more information or to register, visit ACREcom.info
"This year is especially important for CRE pros to understand where and how much investment activity to deploy to be successful," says Conway. "Relying on traditional metrics is a recipe for an oversimplified, inaccurate analysis of the capital markets. This report provides a thorough and effective approach to answer this increasingly complex question."
For one, the report posits that eight primary indicators have proven effective in determining continued economic growth or, conversely, the onset of a market correction — GDP; employment; consumer optimism and total retail sales; small business activity and optimism; corporate earnings; FDIC-insured bank lending activity and income growth; CMBS and macro-CRE loan performance and delinquency; and commercial property price indices.
Read the report and learn more about its findings at the Alabama Center for Real Estate's website.