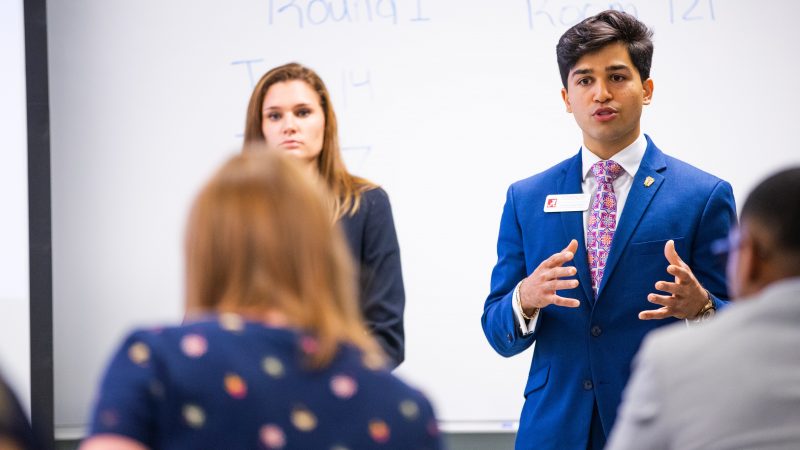 Culverhouse Again Ranks Among Top Business Programs for 2020
The University of Alabama undergraduate business college has been recognized as among the best in the country by U.S. News and World Report in its "2020 U.S. News Best Colleges" rankings.
U.S. News & World Report's list for 2020 places UA's Culverhouse College of Business in the 43rd position overall, 27th among public institutions, and 5th in the Southeastern Conference.
This ranking is a slight upward move for Culverhouse, which last year ranked 44th overall.
"We are pleased to see that Culverhouse sits comfortably within the top 10 percent of undergraduate business programs in the country as ranked by U.S. News & World Report," said Culverhouse College of Business Dean Kay M. Palan. "This is a testament to the consistent quality of the work we do not only in terms of our premier academics, but also to the college- and university-wide resources that help students find success in the classroom and in the professional world."
Student outcomes, such as graduation and retention rates and social mobility, are among the metrics U.S. News & World Report considers when it tabulates annual rankings. Other data factoring in the publication's rankings decision are faculty resources, institutional reputation, financial resources, and student excellence.
More information about the Culverhouse College of Business at The University of Alabama can be found on its website at culverhouse.ua.edu.