Randi Hamm Named Outstanding Advisor for 2018-19
The diligence, hard work, and expert guidance of one of Culverhouse's professional advisors was recently recognized by The University of Alabama. Randi Hamm, an Academic Advisor in Culverhouse's Asa H. Bean Undergraduate Student Services Center, received the Outstanding Advisor Award for 2018-19 from The University of Alabama Academic Advisors Association (UA-AAA).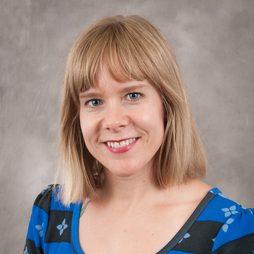 The Outstanding Advisor Award recognizes the importance of academic advising at The University of Alabama by celebrating outstanding academic advisors.
Hamm was delighted by the award, "My job doesn't feel like work. I get to work with the most wonderful students as they go through their journey here at Culverhouse."
"This is a true honor and I am so appreciative of everyone who nominated me."
Dr. Dave Heggem, who oversees Hamm as Associate Dean of Student Services and director of the advising center, said, "Randi has an incredible rapport with not only our students, but also our staff. She is collegial and a critical part of our team. I am so happy that she's received this honor."
Hamm was recognized at a meeting of advisors on Wednesday, April 17. See below: