Tuscaloosa News Selects Matthew Hudnall as a "40 Under 40"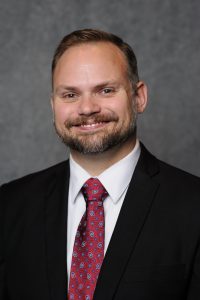 The Tuscaloosa News recently selected Institute of Business Analytics Associate Director Matthew Hudnall as one of its "40 Under 40" for 2019.
See the complete issue here and go to page 25 to read the profile of Dr. Hudnall. 
For more information about Dr. Hudnall's work, check out this recent profile Culverhouse's Executive magazine.