FRNDQuest Wins 2019 Startup Weekend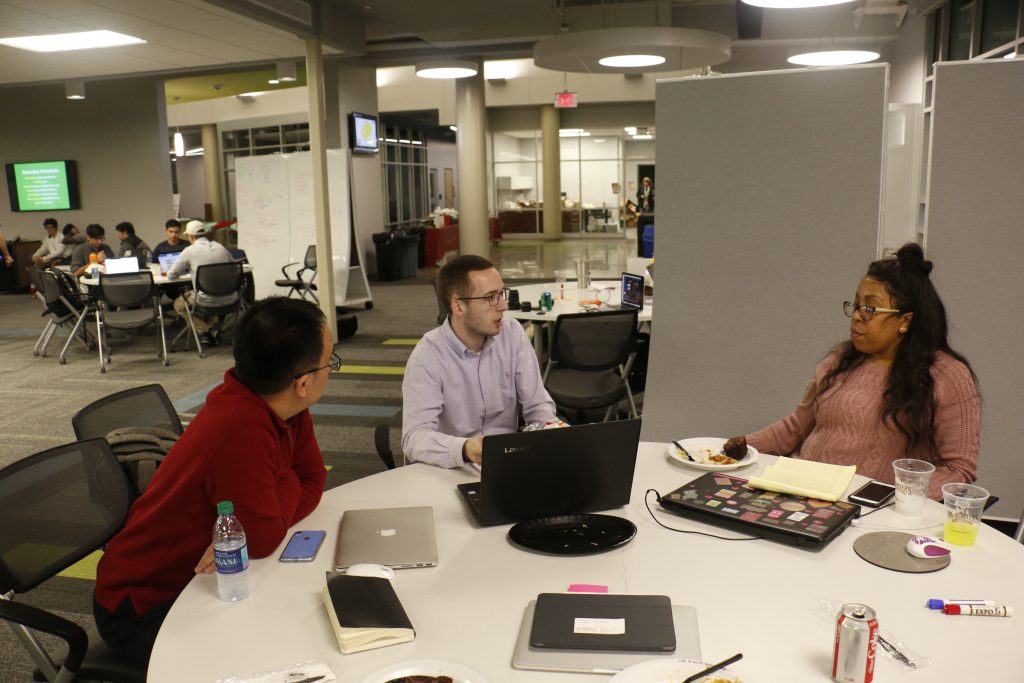 Entrepreneurs flocked to the EDGE for Startup Weekend Tuscaloosa, March 1-3.
Hosted by the Alabama Entrepreneurship Institute, the sixth annual business idea competition engaged community members and UA students in 54 hours of intensive business development.
Over 30 participants tested the viability of their business ideas, built teams, created prototypes, and received feedback from business experts. After each business idea was voted on, six teams were formed and competed over the weekend. Throughout the weekend, coaches provided guidance to help the teams further develop their business ideas.
This year's Startup Weekend was facilitated by Arjun Grama, Offering Manager at IBM Digital Business Group, and had five coaches from various entrepreneurial backgrounds. The coaches included: Paul Drnevich, Associate Professor of Entrepreneurship and Strategy at The University of Alabama; Tommie Syx; Theresa Welbourne, Executive Director of AEI; Ryan Marks, Director of Operations and Infrastructure at Randall-Reilly; and Wes Eldridge.
The winning team was FRNDQuest, an app that would promote more meaningful conversations. Most of the teams will be moving forward with their ideas and plan to pitch at the upcoming Aldag Business Plan competition.
Startup Weekend Tuscaloosa is made possible with the support of international sponsors, Techstars and Google for Entrepreneurs, and local business sponsors.