Management Information Systems Intro Course Helps Feed Tuscaloosa's Hungry
By Breanna Pianfetti
Management Information Systems Intro to Business Programming course donated supplies, sandwiches and nearly $1,500 to the Tuscaloosa Soup Bowl, a non-profit organization dedicated to feeding Tuscaloosa's hungry.
The MIS220 class began with introducing Culverhouse students to the development process by asking them to create a peanut-butter-and-jelly-sandwich-making algorithm for the class's "pet robot." Once the exercise was successfully completed, and the teaching assistants played their part as the pet robot, the MIS220 students decided to work in conjunction with the University of Alabama Women in Technology group to make sandwiches for real.
Together, the group launched a crowdfunding campaign for their sandwich making event. With Pariveda Solutions as the primary sponsor, the students and UA Women in Technology group were able to raise over $2,000!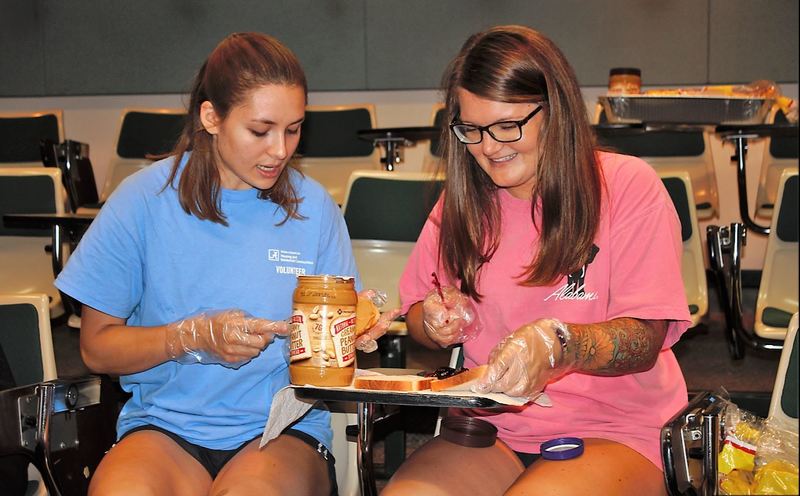 After purchasing supplies, the event resulted in 1,009 sandwiches, 12 unopened loaves of bread, six unopened jars of peanut butter, eight unopened jars of jelly, three packs of table cloths and nearly $1,500 left over. Every sandwich, ingredient and penny was donated to the Tuscaloosa Soup Bowl.