Manderson Launch Welcomes 137 First-year MBA Students
Written by Joe Barnhill, MBA Class of 2020
Tuscaloosa, AL- The Manderson Graduate School of Business at The University of Alabama wrapped up its week of orientation activities with the Speakers Edge competition and awards ceremony on Friday, August 17, 2018. Manderson is part of The Culverhouse College of Business.
Orientation, formally known as "Manderson Launch," welcomes first-year MBA students to campus with a series of professional development and networking sessions and teambuilding exercises.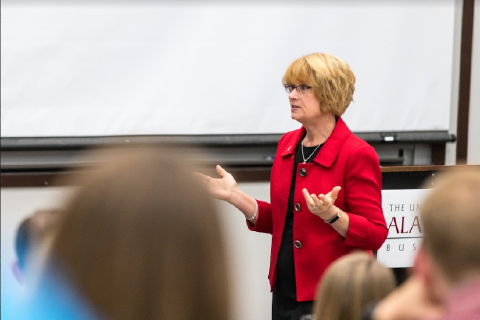 Manderson welcomed 137 students this year, 95 on the STEM path to the MBA and 42 in the Traditional program. Launch began with a welcome dinner at the Tuscaloosa River Market. Following a series of panels and workshops, there was a networking reception held at the Gorgas House on the UA campus, and the week concluded with Speaker's Edge.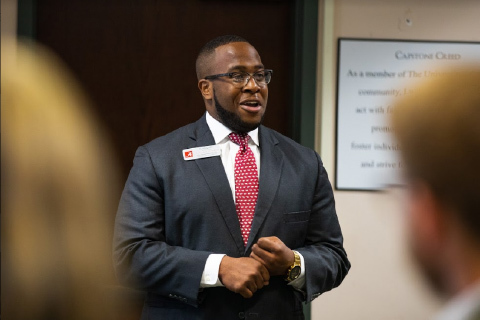 Speaker's Edge is an annual competition for all incoming MBA candidates where student teams are tasked with presenting business solutions. The teams are given 24 hours to develop their plans and then present their proposals to a panel comprised of faculty and corporate partners. This year's first place winner was Team 7 represented by Eric DeVey, Gabriella Regard, Kyle Constabile, and Karson Holmes. Morgan Patrick was named best individual presenter and Landon Robertson was awarded best Q&A response.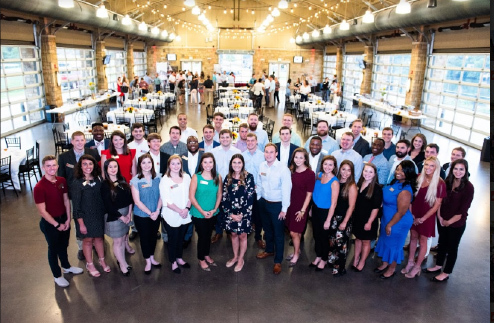 Additional honors were also announced at the Speaker's Edge awards ceremony. The Manderson Alumni of the Year award was presented to Dana Duckworth, a 1998 MBA graduate, and current head coach of The University of Alabama Gymnastics Team. Dana was selected based on her support of key MBA program initiatives, her length of engagement with Manderson, and her extraordinary support of activities that advance the experience of students and faculty.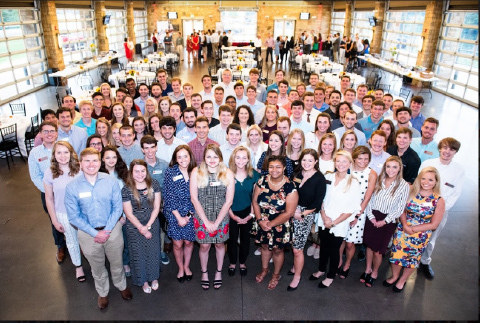 The Manderson Corporate Partner of the Year award was also presented. This year, AT&T was recognized. The Corporate Partner of the Year award was initiated in 2009 to acknowledge a company that has a significant impact on the Manderson MBA program and the lives of its students. AT&T was selected for its strong relationship with Manderson. AT&T has hosted many students as interns, recruited from the Manderson talent pool, and furthered the relationship by attending events as speakers, competition judges, and collaborators.