98 Culverhouse Students Receive SAS Data Mining Certificate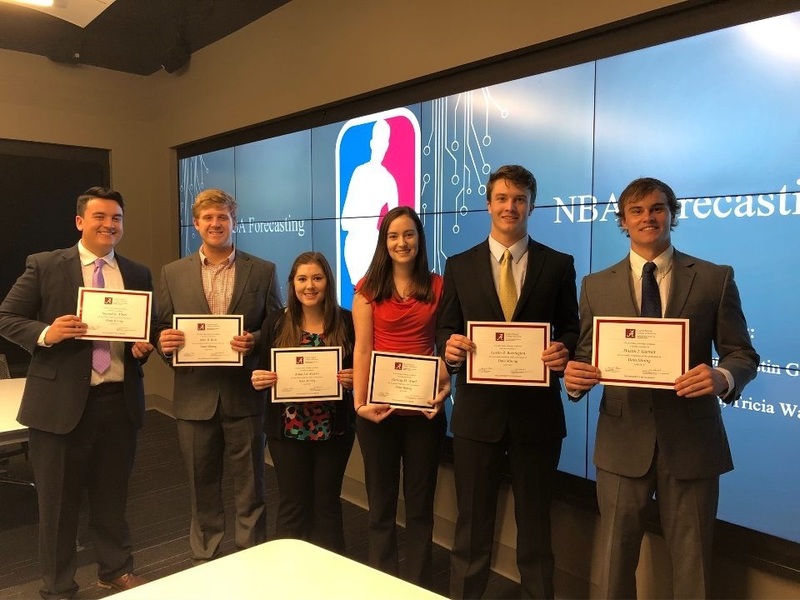 In the spring 2018 semester, 98 Manderson Graduate School of Business MBA students received the UA/SAS joint data mining certificate. This certificate represents an aspect of a 15-year partnership with SAS that has helped Culverhouse students remain relevant in a constantly changing global business environment.
In the rapidly advancing technology market, there has been an increased demand for Business Intelligence professionals. Professionals who have the ability to perform activities related to summary, reporting, and data mining. These abilities are needed in industries ranging from financial services to manufacturing to healthcare.
Seeing a demand for data mining expertise out in the workplace, the MS program in Statistics partnered with SAS, a leader in business intelligence platforms, to implement their software into the learning process. Recently, the opportunity to successfully receive this certificate has extended to the MBA program, enhancing the job prospects for Culverhouse and Manderson students upon completion.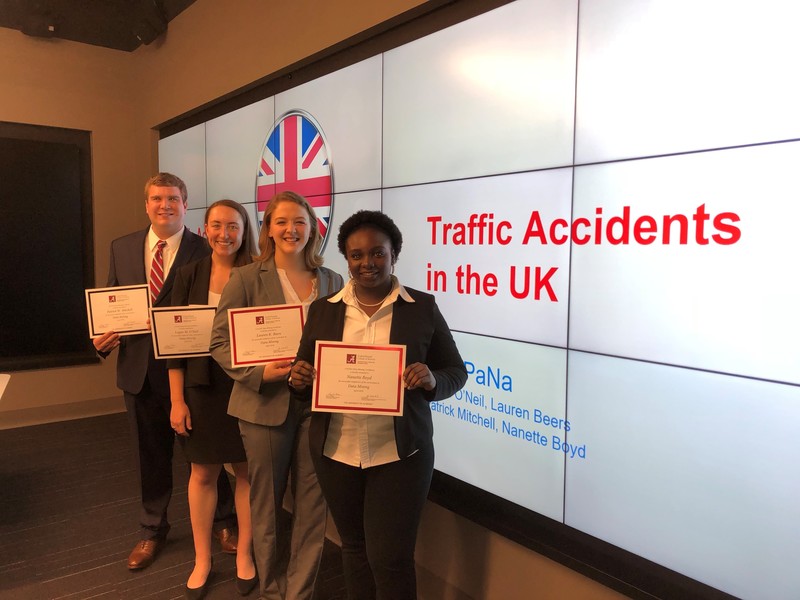 The sequence requires each student to complete four graduate-level courses related to data management and Data mining to receive the joint Data Mining Certificate. The objective of the final course culminates everything a student has learned in the sequence about the data mining process. This objective is met through a real-world project, two of which are pictured.
Students from other disciplines have successfully completed the certificate, including those from Industrial Engineering, Marketing, Finance, and Economics.