Data-focused practitioners and strategic thinkers are invited to the Culverhouse Business Analytics Symposium on September 15.
The Symposium, which is presented by Culverhouse College of Business' Institute of Data and Analytics, takes place at the Bryant Conference Center, located on the campus of The University of Alabama.
The poster presentation, with prizes made possible by platinum sponsor Lockheed Martin, and student hackathon also showcase innovations in the use of analytics tools to solve business problems.
Confirmed 2023 Culverhouse Business Analytics Symposium Speakers:
Ryan McKeon, Office Director | Analytics, Bureau of Global Public Affairs, U.S. Department of State
Janneke van 

Geuns

, Head of Measurement & Analytics – Financial Services, Google
Charles Villarreal, VP – Director of Data Analytics, City Bank
Jeremy Dumond, Senior Director – Research, Insights & Analytics, Land O'Lakes, Inc.
Dr. Eva-Marie Muller-Stuler, Partner EY Data & Analytics, Global Ethical AI advisory board member, EY
Krishna Cheriath, Chief Data & Analytics Officer and Head of Digital, Zoetis
Why you should attend: beyond hearing about new innovations in the use of data to solve business problems, the Symposium offers the opportunity to connect – and build a network – with data-focused UA students and colleagues from industry.
Don't delay: reserve your spot for this insightful and inspiring conference.
Registration Details
Sponsors
The 2023 Culverhouse Business Analytics Symposium was supported in part by the following sponsors:

Lockheed Martin — Platinum Sponsor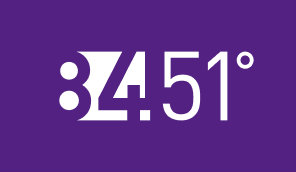 84.51° — Silver Sponsor