Alabama Insurance Day (I-Day) celebrates the 40-year industry tradition on Wednesday, October 11, 2023, focused on, "Succeeding in an Ever Changing World," held at the Bryant Conference Center.
Supporting the Risk Management & Insurance/Actuarial Sciences (RMI/AS) program at The University of Alabama Culverhouse College of Business, the industry-wide event opens with a prestigious panel of top state insurance commissioners from Alabama, Louisiana, and Mississippi. Protective Life Corporation's Senior Vice President of Government Affairs Mary Pat Lawrence will moderate, for insights from panelist-commissioners Mark Fowler (AL), Jim Donelon (LA), and Mike Chaney (MS).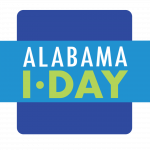 Throughout the day, there will be a Student Career Networking event, general and breakout sessions with nationally recognized insurance industry leaders on property & casualty insurance, healthcare analytics, generative AI, emerging trends, mergers and acquisition, insurance law, and wealth management among other issues.
"I-Day is an ideal event for insurance professionals to network in-person, learn from outstanding national-level speakers, engage with students, and celebrate that insurance is a significant contributor and stabilizer to the economy of Alabama," said Karen Epermanis, Ph.D., John & Mary Louise Loftis Bickley Endowed Teaching Chair in Insurance & Financial Services, The University of Alabama Culverhouse College of Business.
Continuing education credits are provided for insurance agents, attorneys, and certified public accountants.
Alabama Insurance Day is organized by the Alabama Insurance Planning Commission (AIPC), a group of executives and professionals dedicated to the insurance industry, and to the professionals who provide the industry with services. The AIPC also advises The University of Alabama RMI/AS faculty on industry policies and trends.
To register for Alabama I-Day 2023 and for more information, see www.alabamaiday.org, or pages on Facebook, Twitter and LinkedIn.