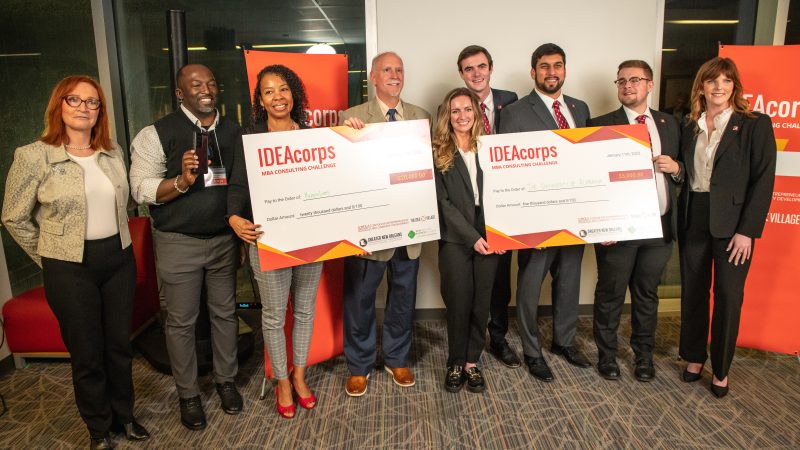 Supporting a Small Business Through MBA Case Team Excellence
A team of five Manderson MBA Case Team students worked remotely for eight weeks with BypassLines, a Black-owned New Orleans start-up, to develop strategies to refocus the company's value proposition and grow its business as part of the IDEAcorps MBA Consulting Challenge, hosted by Loyola University New Orleans' Center for Entrepreneurship and Community Development.
On Wednesday, Jan. 11, the team traveled to New Orleans and successfully pitched their work to a group of judges, winning $25,000: $5,000 for the student team and $20,000 for BypassLines.
The money will allow BypassLines' founders, Charon Maple Flowers and Spencer Davis, to fund the students' recommendations, drive revenue and profit growth, and make a lasting impact on the local community through the company's unique business model that shares 5 percent of revenues with student organizations at educational institutions.
Congratulations to the MBA Case Team students who participated in the IDEAcorps Challenge:
Grace Brandon, second-year MBA
Sam

Kastel

, CREATE Path to the MBA
Nicholas Perera, dual-degree STEM Path to the MBA and Master's in Mechanical Engineering
Michael Duggar, STEM Path to the MBA
Hannah Prescott, first-year MBA