Russell Matthews co-authors award-winning article examining the effect of the coronavirus pandemic on employee work-life balance and offers recommendations for future crises.
The Fellows Group of the Academy of Management recognizes and honors members who have "made significant contributions to the science and practice of management."
Last year in 2021, the Fellows, combined with the Community for Responsible Research in Business and Management, sponsored the Responsible Research in Management Award, which "recognizes and celebrates recent research that benefits society by producing credible and useful knowledge."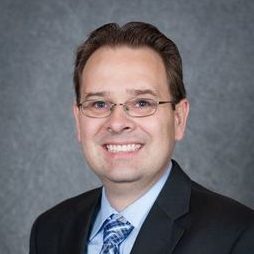 A paper co-authored by Culverhouse's John Miller Professor of Management Russell Matthews, "Changes to the Work-Family Interface During the COVID-19 Pandemic: Examining Predictors and Implications Using Latent Transition Analysis," in the Journal of Applied Psychology, was a recipient of this award.
Co-authors of the paper include Hoda Vaziri of the University of North Texas, Wendy Casper of the University of Texas at Arlington, and Julie Wayne of Wake Forest University.
As is suggested by the title, the authors explore the complicated dynamics within the family/work-life context wrought by the coronavirus pandemic. Specifically, the authors "examine how the pandemic has affected the intersection of work and family for employees, how that affects their attitudes at work, and what organizations can do to ensure better employee well-being and functioning during such societal crises."
The authors utilized a sample of employees surveyed both before and during the early stages of the pandemic and found that the respondents experienced a mix of positive and negative changes to their perception of work-life balance. Negative changes were associated with adverse changes to their status as employees, such as lessened job satisfaction and performance. The authors also provided a set of best practices that employers could use to and during future crises to address work-life balance issues like training, encouraging supervisors to behave compassionately toward their employees, and implementing remote work technologies and practices.
*Vaziri, H., Casper, W.J., Wayne, J.H., Matthews, R.A. (2020). Changes to the Work-Family Interface During the COVID-19 Pandemic: Examining Predictors and Implications Using Latent Transition Analysis. Journal of Applied Psychology, 105(10), 1073-1087. DOI: 10.1037/apl0000819