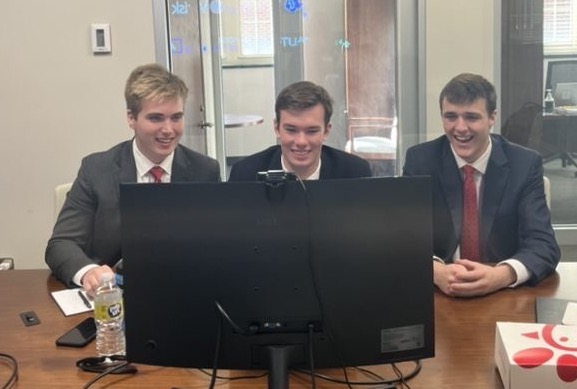 Culverhouse Students Win Point72 Stock Pitch Competition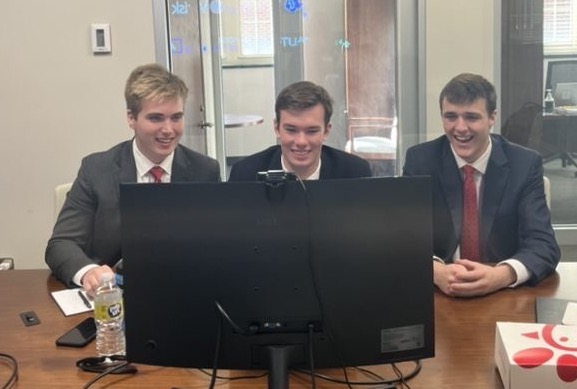 Culverhouse College of Business sophomores Matthew Gaines, Judson Lindley, and Cole Reynolds won the 2022 Point72 Stock Pitch Competition, beating out 200 teams from across the world. Point72, a global leader in the asset management industry, holds this annual stock pitch competition for undergraduate students from all around the globe.
During the competition, Point72 presents students with a list of companies that the students must then evaluate through the preparation of a model and presentation. After the preliminary round of the competition, six finalists were named to proceed to the final round: The University of Alabama, Columbia University, Cornell University, New York University, Vanderbilt University, and The University of British Columbia. Traditionally, the final round would be conducted in New York City, however it was held virtually this year.
The final round included a 10-minute presentation followed by a Q&A session. The University of Alabama placed first, and each team member won a $2,500 scholarship. They were also each awarded final round interviews to Point72's prestigious Academy Program.
Gaines, Lindley, and Reynolds are also in the Culverhouse Investment Management Group, a student-run investment fund managed by select students at UA ,with oversight from an advisory board and faculty.
Ben Silvey, president of CIMG, reiterated the significance of the team's accomplishment. "Point72 is one of the most prestigious hedge funds in the world, managing over $20 billion," said Silvey. "The three of [them] are some of CIMG's finest, and we are incredibly proud of [them] for showing the finance world what it means to attend The University of Alabama!"
For more info, contact John Heins, Director of the Fitzpatrick Center for Value Investing, at jheins@culverhouse.ua.edu.