City Detect Named 2022 Aldag Competition Winner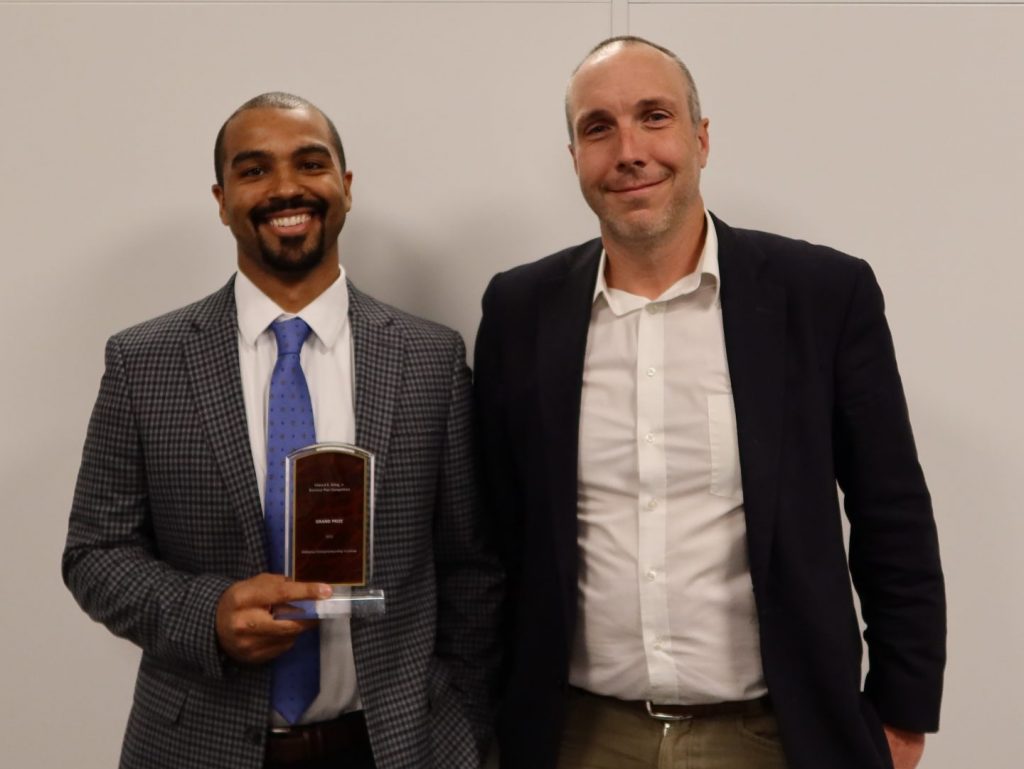 TUSCALOOSA, Ala. ––  Innovative world-changing ideas originating from The University of Alabama campus were recently on full display thanks to the 2022 edition of the Edward K. Aldag, Jr. Student Business Plan Competition, which took place March 28 and 29. The event gathered 166 students, representing 41 teams, to compete for a $50,000 grand prize and several innovation-centric awards, plus in-kind support.
Day one of the competition consisted of question-and-answer sessions conducted after judges reviewed the teams' video recordings of their 10-minute business plan presentations; all was done virtually with 27 community members who volunteered to judge. Four winners from each of the seven virtual rooms went on to compete in person on day two. On the second day, 20 judges spent half a day, in person at The EDGE, judging a total of 28 teams.
City Detect won the $50,000 grand prize. This student and faculty partnership focuses on detecting city code violations using an artificial intelligence engine to automatically detect blight via cameras mounted on city vehicles.
Other winners in the grand prize room include:
First prize – Banded. This team is developing an innovative mobile application that eases the experience of visiting and coordinating events by digitizing physical wristbands to gain access to various venues (e.g., concerts, restaurants, etc.).
Second prize and winner of the new Great Repurposing Award is Tuska Brew Solutions, Inc. This business is reducing costs in breweries through carbon capture.
Third prize went to TheBestMe; it is a company that developed an interactive mental health hub to help with the steady rising of depression and anxiety rates.
The complete list of winners can be found on the competition website.
Dr. Theresa M. Welbourne, Will and Maggie Brooke Professor in Entrepreneurship at the Culverhouse College of Business and Executive Director of AEI, is responsible for planning the competition. She said, "This year marked one more change in how we manage the competition; like many organizations, we used a hybrid model, with day one being virtual and day two in person. The advantage of virtual for the first day is that we can engage so many more of our alumni and partners who live outside of Tuscaloosa."
"Students had quite a bit of help from the faculty and other coaches throughout the year; we are very thankful to our entrepreneurship community," Dr. Welbourne added.
Winners of the Aldag competition are eligible for the summer pre-accelerator program, the Crimson Entrepreneurship Academy. This learning experience provides coaching, learning, and a $3,500 stipend to help students work on their businesses full time. This year, the Academy program runs from June 8 to August 10.
Medical Properties Trust, Regions, The SBDC of Alabama, The City of Tuscaloosa, Culverhouse College of Business, and The Chamber of Commerce of West Alabama sponsored this year's competition.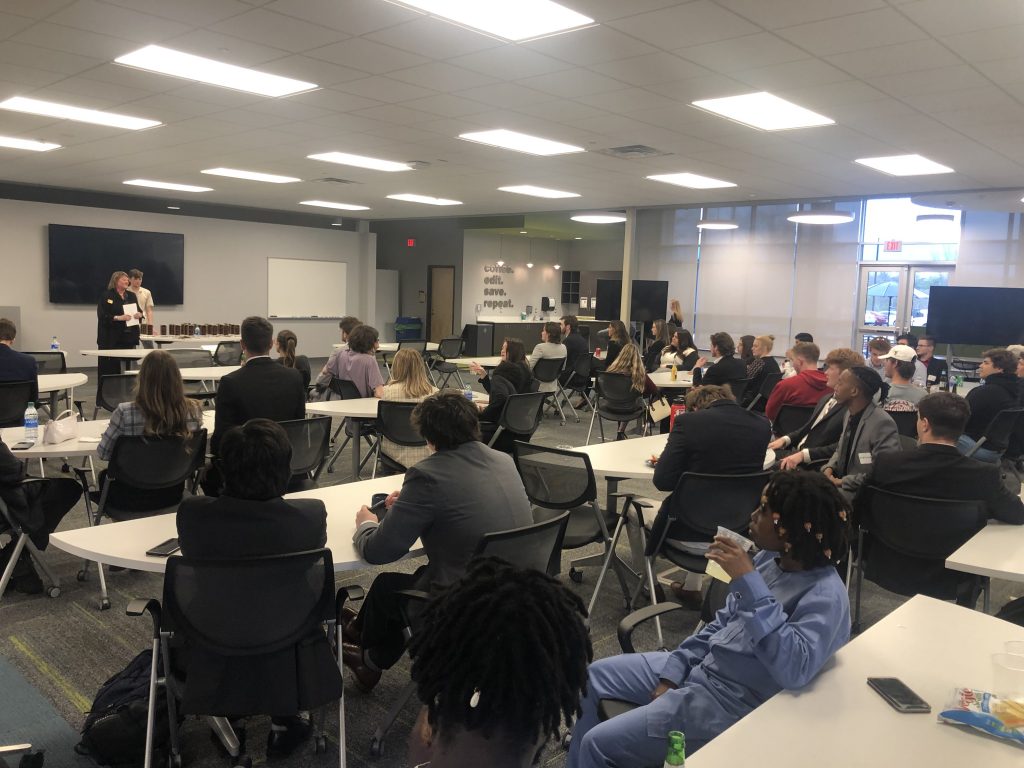 ---
About the Culverhouse College of Business
The Culverhouse College of Business at The University of Alabama is home to over 9,600 undergraduate and graduate students, 10 research and outreach centers, and a variety of academic programs including the #5 best online master's program in the country, according to U.S. News & World Report. Over 60,000 alumni have graduated from the College, which was formally established in 1919 and continuously accredited by The Association to Advance Collegiate Schools of Business (AACSB) since 1929.
About the Alabama Entrepreneurship Institute
A research and outreach center housed within The University of Alabama's Culverhouse College of Business, the Alabama Entrepreneurship Institute, or AEI, focuses on identifying and empowering nascent entrepreneurs and supporting existing businesses throughout the state. AEI is located in a 26,000 square-foot off-campus work and collaboration center called The EDGE, which is also home to dozens of startups and growth-focused firms.
CONTACT
Kiersten Pace
Marketing Manager for the Alabama Entrepreneurship Institute
kpace1@culverhouse.ua.edu
+1 (205)-348-7157