The University of Alabama established the Premier Awards to recognize UA students, faculty, and staff who exemplify the highest standards of scholarship, service, leadership, and character. Among several award categories is the Morris Lehman Mayer Award, which "recognizes one graduating senior and one teaching faculty who exemplifies integrity, selfless service and leadership at the University and in the community, and who have made significant contributions to student life." The award is named after Dr. Morris Mayer, a professor of marketing at the Culverhouse College of Business, who served UA over the course of many decades.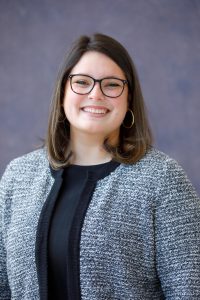 Culverhouse student Sydney Callen Woodard is the recipient of 2022's Morris Lehman Mayer Award.
For Sydney Callen Woodard, her mission was to create a positive impact at The University of Alabama. Woodard, a senior majoring in finance and economics on the pre-law track, was raised with the mindset "leave things better than you found them."
Woodard is a member of several organizations on campus, including the Blackburn Institute, homecoming executive committee, Greek life and the Student Government Association. In these roles, she developed several leadership and public speaking skills. She is heavily involved with civic engagement and works with campus partners to create learning initiatives.
Her commitment to serving others expands to serving as the logistics assistant and counselor for the American Legion Auxiliary Alabama Girls State program. In 2021, Woodard oversaw the two-part Girls State program, the largest-ever session of Alabama Girls State. Mentoring others and providing tools to succeed are just two of Woodard's favorite passions.