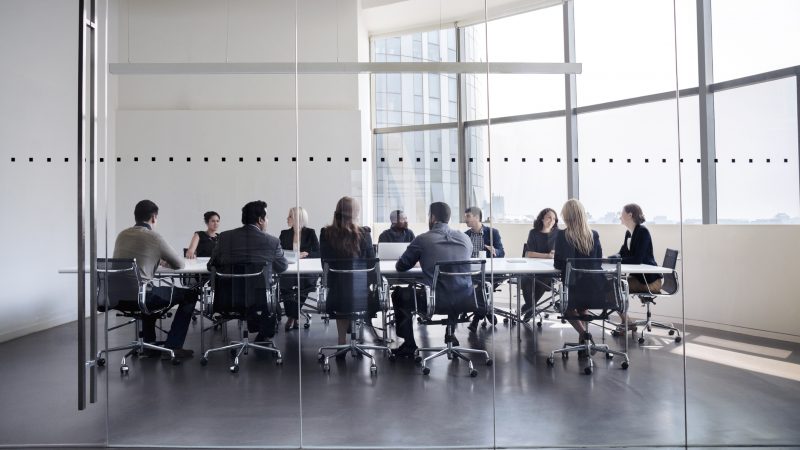 Alabama Entrepreneurship Institute Announces New Growth and Innovation Leaders Forum
The Alabama Entrepreneurship Institute Announces New Growth and Innovation Leaders Forum
Alabama Power, Medical Properties Trust, Protective Life, Regions, and Shipt Lead Partners
CONTACT
Dr. Theresa M. Welbourne
Executive Director of the Alabama Entrepreneurship Institute
twelbourne@culverhouse.ua.edu
+1 (205) 348-8926
TUSCALOOSA, Ala. – The Alabama Entrepreneurship Institute (AEI) at The University of Alabama has launched a new member-based learning consortium focused on creating new knowledge through ongoing research on firm-level growth and innovation.
This consortium, the Growth and Innovation Leaders Forum, is also tasked with helping partner new businesses with established organizations, to help identify growth and innovation opportunities.
The founding companies involved in this initiative have long histories of successful growth and will be working with University of Alabama faculty and students.
On an annual basis, the Forum will host an annual conference on growth and innovation, featuring company-based projects done by students, best practice learning from companies, and research work from faculty and company collaborations. The Forum will also share knowledge with the public via publications, case studies, a speaker's series, and webinars.
During the kickoff meeting of the Forum, Edward K. Aldag, Jr., the chairman, president and CEO of Medical Properties Trust, Inc., discussed the current need for additional learning on growth and the contributions this type of alignment between leaders in Alabama can have on the entrepreneurial ecosystem.
"Growth is a continuous challenge, from the time the startup goes beyond the first employee to globalization and the challenge of sustaining a culture," said Aldag when he was talking to the group about his own company's growth trajectory.
Inaugural members of the group include Birmingham-based Shipt, a well-known entrepreneur success story, Regions Bank,  which is expanding while facing transformations in the financial industry, and Protective Life and Alabama Power, both which have added significant innovation teams to handle the many new challenges faced by these more traditional industries.
A goal of the Growth and Innovation Leaders Forum include developing a better understanding of the science behind business growth, including growth phases, and changing external environments and business climates. Members will provide a rich network of leaders who can transform data-driven research into real-world learning with practical suggestions for startups and established firms aiming to grow.
According to Dr. Theresa  M. Welbourne, the Will and Maggie Professor in Entrepreneurship at UA's Culverhouse College of Business and the executive director of the Alabama Entrepreneurship Institute, "If we can improve the survival rates of companies by even 10 percent, the impact on jobs and wealth will be positive and significant."
"In our recent IPO research on the largest IPO cohort to date, the class of 1996, we found that out of almost 900 companies that did an IPO in 1996 only 100 survived the 20-year mark. We are working on understanding the difference between those who lived and those who died and then sharing that knowledge with companies that are striving for long-term growth trajectories."
Will Wright, the Vice President of Innovation at Protective Life, noted that "We have partnered with The University of Alabama and students to help move innovative projects forward; we're very excited about the opportunity to not just contribute but help shape this new initiative."
Anyone interested in getting involved or learning more can contact Dr. Theresa Welbourne at twelbourne@culverhouse.ua.edu or visit the AEI's website at aei.culverhouse.ua.edu.
---
About the Culverhouse College of Business
The Culverhouse College of Business at The University of Alabama is home to over 9,600 undergraduate and graduate students, 10 research and outreach centers, and a variety academic programs including the #5 best online master's program in the country, according to U.S. News & World Report. Over 60,000 alumni have graduated from the College, which was formally established in 1919 and continuously accredited by The Association to Advance Collegiate Schools of Business (AACSB) since 1929.
About the Alabama Entrepreneurship Institute
A research and outreach center housed within The University of Alabama's Culverhouse College of Business, the Alabama Entrepreneurship Institute, or AEI, focuses on identifying and empowering nascent entrepreneurs and supporting existing businesses throughout the state. AEI is located in a 26,000 square-foot off-campus work and collaboration center called The EDGE, which is also home to dozens of startups and growth-focused firms.