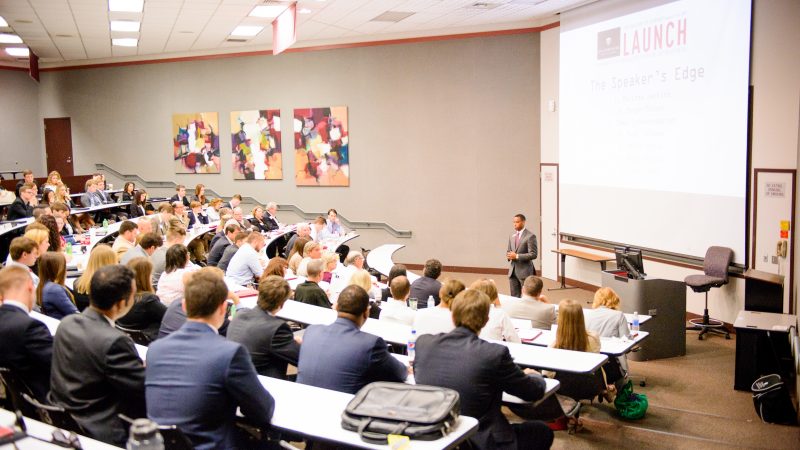 MBA Case Team Alums Pay it Forward
The Bama Means Business Podcast offers a unique perspective on a variety of topics from some of our faculty, staff, students, alumni, and friends of the college.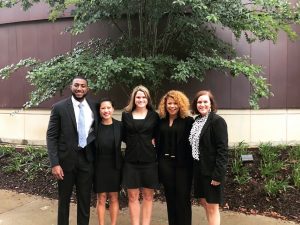 Just before the grand opening of Hewson Hall on September 9, 2021, four alums Ryan Coleman, John Euart, Christin Spencer, and Myles Ward, joined by Tut Wilson, director of Fraternity & Sorority Life and former MBA Case Team advisor, visited a collaboration space named in their honor. The MBA Case Collaboration Room, located on the second floor in 2026 Hewson Hall, was built to provide a home for students in need of a dedicated space to hold meetings and work through projects together.
Their conversation opened insights into the formation of the MBA Case Team within the Manderson Graduate School of Business, the impact the education they received at The University of Alabama made on them, and their desire to give back to a program that provided them the jumpstart to their careers.
---
Episode 1: The MBA Case Team
Hear from our alumni as they discuss the beginnings of the MBA Case Team, the initial victories that led to the expansion of the Case Team, and how this experience brought them together.
Episode 2: Legends and Lessons
Listen as our students dive into how the knowledge they learned and the experiences they had shaped their futures.
Episode 3: Why Give
Hear from our alumni as they talk about the impact The University of Alabama has made on them how they banded together to give back.
You can subscribe to Bama Means Business on Apple Podcasts or Spotify today.