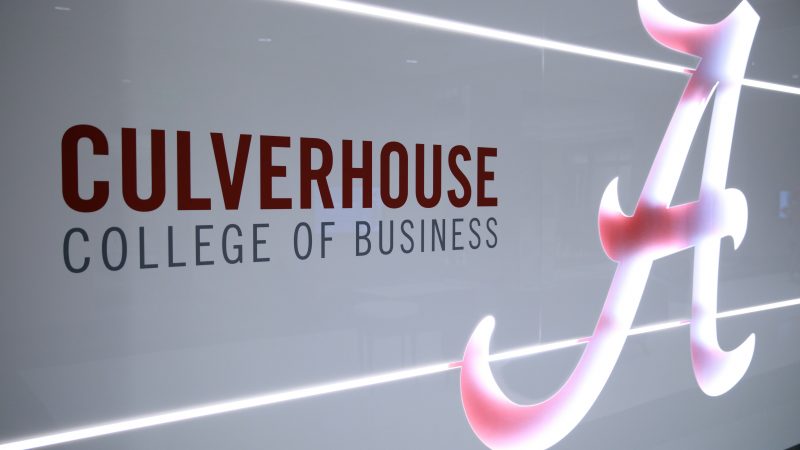 Culverhouse Retains Place Among the Best Business Programs for 2022
The University of Alabama's business school has been recognized by U.S. News and World Report as among the best in the country, according to the publication's "Best Undergraduate Business Programs" rankings.
For 2022, U.S. News and World Report announced that the Culverhouse College of Business at the University of Alabama is ranked 49th overall and 30th among public institutions.
Culverhouse tied with other major high-profile and highly-respected programs like the University of California, San Diego, the University of Nebraska, the University of South Carolina, and the University of Pittsburgh.
The College's accounting undergraduate program was ranked 59th in the country among all institutions.
Culverhouse Dean Kay Palan said that "These rankings illustrate how our College has continued to offer a consistently high-quality business education and at an exceptional value."
"Now is a great time to look at Culverhouse."
U.S. News & World Report's undergraduate business programs rankings are based on surveys of deans and senior faculty members at peer institutions from 514 business programs. Other metrics considered in the publication's rankings decision are faculty resources, institutional reputation, financial resources, and student excellence.