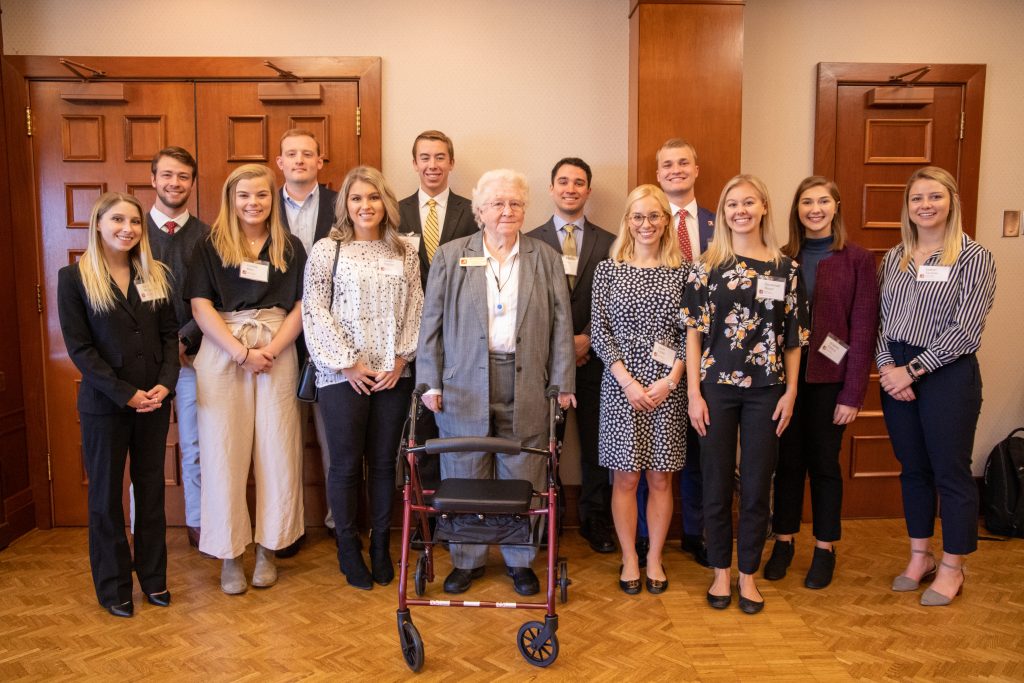 The Culverhouse College of Business at The University of Alabama is sad to announce that Margaret Edwards "Ann" Rhoads, a dear friend and benefactor of the College, UA, and countless other priorities, passed away on May 5, 2021. She was preceded in death by husband John Leroy Rhoads and her brother, James William Edwards. Survivors include nieces, nephews, and many "adopted" family members.
With a larger-than-life personality and generous, giving nature, she forged many close friendships over the course of her life. Her involvement at The University of Alabama is remarkable: numerous programs and countless students have benefited from her generosity.
That generosity has taken form in the John L. & Margaret E. Rhoads Endowed Scholarships in the Accounting, Athletics, and Food and Nutrition programs, plus the John and Ann Rhoads Softball Stadium, built in 2000 and recently enhanced.
In 2018, she was recognized for her contributions with the College's Outstanding Service Awards at its annual alumni awards event.
Read her obituary here for memorial service info and ways to honor her legacy.